Estimated read time: 2-3 minutes
This archived news story is available only for your personal, non-commercial use. Information in the story may be outdated or superseded by additional information. Reading or replaying the story in its archived form does not constitute a republication of the story.
Dick Nourse ReportingGovernor Jon Huntsman says teachers' salaries are the top priority of his administration as schools face significant teacher shortages.
Finding the money to pay those salaries and for everything else related to schools has challenged Utah governors for more than a half century.
It seems like a lack of funding for education comes up every year.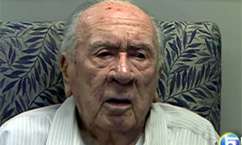 Former Utah Governor Calvin L. Rampton said, "I follow that, and it's particularly bad now. We are the lowest state in the nation in terms of pupil expenditure in the elementary schools, and something has to be done about that!"
Another former Utah governor, Norm Bangerter, said, "We spend more of our money for education than anybody else, but we have more kids, and so it's less per student."
One in every five people in Utah is school-aged.
Norm Bangerter said, "What'll every survey show? That people want to pay more money for education. Just don't give them the bill. I mean, that's the reality."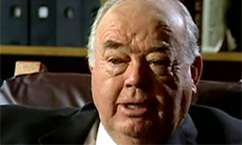 In the 1980s, Norm Bangerter had to raise taxes to pay them and nearly lost re-election. He faced a teachers' strike. Cal Rampton faced a strike as well during his first year as governor. Rampton admires Bangerter for doing what he says was "the right thing," against tremendous political pressure.
Rampton said, "Certainly I would regard education, both elementary and higher education, as the highest priority of any governor at any time."
Both say paying the real costs of educating Utah children is easy to figure out, and hard to do.
Norm Bangerter said, "We cannot catch up in the foreseeable future and not be last in expenditure per pupil. And that's a very simple arithmetic problem.
"An old friend of mine ... said, 'You're killing the goose that laid the golden egg.' And he had a big family. And I said, 'Well, let me tell you something, you're not paying enough! If you think you're supporting your kids, you're wrong, because you're not! You're not paying enough tax to support all your kids in school.' Well, he never bothered me again.
"But we can't abandon our public education system. That's what's made America. Now do we need to strengthen it? Yes, we need to strengthen it."
×
Most recent Utah stories