Estimated read time: 2-3 minutes
This archived news story is available only for your personal, non-commercial use. Information in the story may be outdated or superseded by additional information. Reading or replaying the story in its archived form does not constitute a republication of the story.
DUCHESNE — An LDS bishop who also serves as vice president of the Duchesne County School Board is facing criminal charges for his alleged failure to report a teenage girl's disclosure that she'd been sexually assaulted.
Gordon Lamont Moon, 43, of Duchesne, was charged Monday in 8th District Court with tampering with a witness, a third-degree felony, and failure to report abuse of a child, a class B misdemeanor.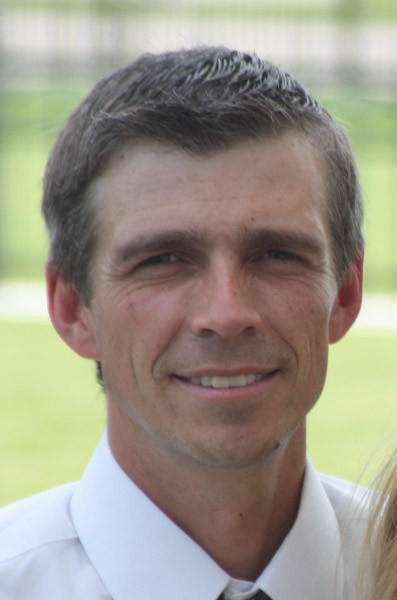 The charges against Moon stem from a July meeting with a teenage member of his congregation. During the meeting, the girl revealed that she had been sexually assaulted by a teenage boy and Moon advised her not to report the assault to law enforcement, according to Duchesne County sheriff's detective Dan Bruso.
After talking to Moon, the girl told her parents about the sexual assault and her bishop's alleged advice.
"The parents weren't happy with his counsel," Bruso said.
They contacted the sheriff's office, reported the sexual assault and claimed Moon had advised their daughter not to talk to police, Bruso said.
Moon was interviewed by detectives about the family's allegation and told them he didn't believe the girl's disclosure needed to be reported, according to Bruso.
"It was his position that he felt that church action would take care of the problem," the detective said, adding that authorities are frustrated by Moon's alleged actions.
"The reason why the (mandatory reporting) law is there is to protect children," Bruso said.
"We tell kids, 'If something bad happens, tell a responsible adult — your teacher, your parents, the bishop," he continued. "The victim went to a responsible adult, the way that she'd been taught to do, and that responsible adult didn't follow through."
When he was contacted Tuesday, Moon indicated that The Church of Jesus Christ of Latter-day Saints would be providing him with an attorney because the alleged offenses are related to his church calling and referred all questions about the case to that attorney.
---
The victim went to a responsible adult, the way that she'd been taught to do, and that responsible adult didn't follow through.
–Detective Dan Bruso
---
LDS Church spokesman Scott Trotter said he could not confirm whether the church had appointed an attorney to represent Moon.
"The Church of Jesus Christ of Latter-day Saints has zero tolerance for abuse of any kind and is extremely proactive in its efforts to protect children and heal victims from this societal plague," Trotter said. "Bishops are instructed on how to report abuse and to follow applicable law."
It was still unclear late Tuesday what effect, if any, the filing of criminal charges against Moon might have on his elected position on the school board.
Moon's first court appearance is scheduled for Sept. 1. He faces up to five years in prison if convicted of the felony charge, and up to six months in jail if convicted of the misdemeanor offense.
Email:geoff@ubstandard.com
×
Most recent Utah stories