Estimated read time: 2-3 minutes
This archived news story is available only for your personal, non-commercial use. Information in the story may be outdated or superseded by additional information. Reading or replaying the story in its archived form does not constitute a republication of the story.
Ed Yeates Reporting Businesses gathered in Salt Lake City today to hear warnings from the Utah Department of Public Safety and Homeland Security.
Structurally, buildings are getting stronger and stronger and more earthquake resistant. But what most people don't worry about is what happens internally when the shaking starts to happen.
Safe-T-Proof's earthquake simulator was in Salt Lake to help businesses see how a disaster can shut them down internally in just a few seconds.
It's been seen before, like in the security camera that captured the destruction inside an office space during the Kobe earthquake. "Once we ran this and did the analysis, we found that there was a much bigger risk to individuals from what's happening inside a building than from the collapse of the building," explained Bob Carey of the Utah State Division of Emergency Services.
Carey was among several presenters today at a "Road to Readiness" conference alerting businesses to prepare for a disaster they may not expect.
In fact, Utah earthquake forecasters are talking about something more imminent, even before the big magnitude-seven quake hits. "The likelihood is we're going to see a five or five-six much sooner than that. These things we're talking about become a big factor in the five or sixes where you don't see a lot of structural damage, where you see all your problems coming from the contents," Carey said.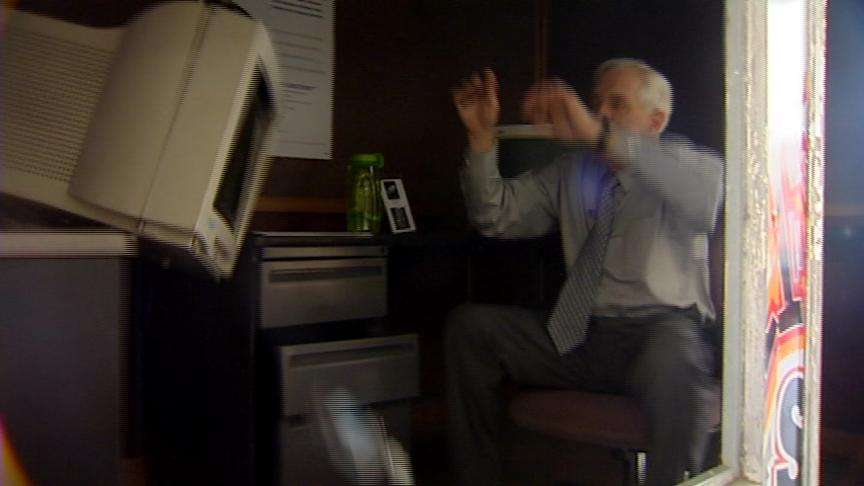 Bookcases, files, computers and related electronic equipment can topple. Even a heavy item on a top shelf can fall, killing an employee sitting at his desk.
Critical companies like Questar, Rocky Mountain Power, and Qwest have already buckled down their buildings. But small businesses haven't, and they're extremely vulnerable. "Small businesses take an absolutely huge hit in these big events. And some do not have the wherewithal to recover," Carey explained.
Legislators next year may hear proposals for temporary tax breaks and building fee waivers that would allow small businesses to start strengthening their insides at a relatively low cost, a little at a time, so it doesn't break the bank.
For techniques on preventive bracing inside a business without major retrofitting, go to the related links.
×
Related links
Most recent Utah stories