Estimated read time: 2-3 minutes
This archived news story is available only for your personal, non-commercial use. Information in the story may be outdated or superseded by additional information. Reading or replaying the story in its archived form does not constitute a republication of the story.
Richard Piatt ReportingA Utah freeway is about to undergo a major renovation starting this weekend.
Interstate 80, between State Street and 1300 East in Salt Lake City, will be wider and smoother—eventually; that's because the construction is going to last until 2009.
You can expect major changes, but UDOT is hoping there will not be major delays in the meantime.
Orange barrels line I-80, standing by for the first phase of a long-awaited freeway makeover.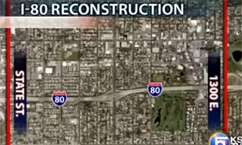 It's happening at a significant choke-point where traffic bunches up during rush hour. Between State Street and 1300 East, the entire roadway and 14 bridges will eventually be replaced.
Adan Carrillo with the Utah Department of Transportation (UDOT) said, "This is a major project. UDOT has undertaken a significant challenge with this I-80 reconstruction."
Saturday morning, UDOT will get ready to eventually close the westbound lanes and combine traffic in both directions in the eastbound lanes.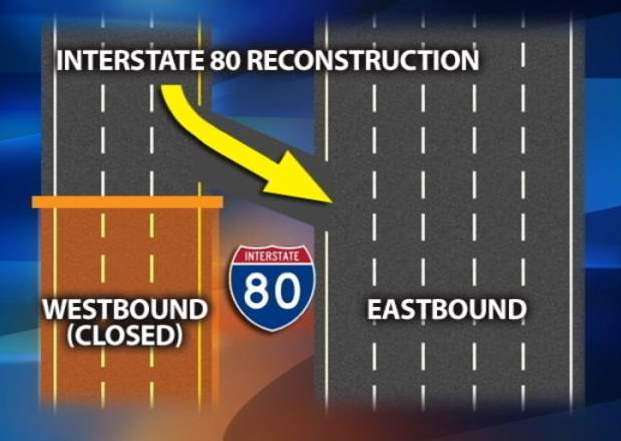 During morning rush hour, contractors plan to keep westbound traffic to three lanes and the lower-volume eastbound traffic to two lanes.
During the afternoon commute, eastbound traffic will become three lanes, westbound traffic will become two lanes.
A major portion of the cost of the project will be on the bridges. All of them have deteriorated to the point where temporary fixes, such as wrapping the columns again, will not do.
Replacing the bridges will involve completely closing the freeway. But to minimize that time, all the bridges will be built on-site ahead of time.
The replacement bridge for 4500 South on I-215 is currently being built that way.
Heavy-duty cranes will eventually lift the entire structure into place, all at once. Carrillo said, "It is very new. As a matter of fact, other DOTs are actually looking at the way we're doing things in Utah."
On top of that, entrance and exit ramps will be extended; three of them will be entirely rebuilt. Right now, vehicles don't have enough time to safely reach freeway speed before merging.
The cost of the project is about $130 million. UDOT is also considering noise walls on either side of the freeway, but they're still waiting for residents to weigh in to see if they want them or not.
- - - - - -
×
Related links
Most recent Utah stories