Estimated read time: 2-3 minutes
This archived news story is available only for your personal, non-commercial use. Information in the story may be outdated or superseded by additional information. Reading or replaying the story in its archived form does not constitute a republication of the story.
John Daley ReportingThere are new questions tonight about the relationship between government regulators and big campaign contributors.
An Eyewitness News investigation discovered that the CEO of the Crandall Canyon mine is a major GOP donor. And as the saying goes, "Campaign contributions buy access and influence." Crandall Canyon CEO Bob Murray had both, thanks to hundreds of thousands of dollars in campaign contributions over the last eight years.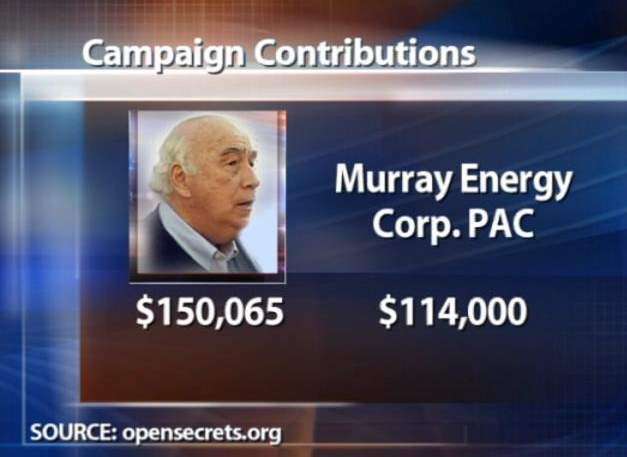 Mine boss Bob Murray is obviously a political animal. In June, he was defending his safety record before Congressional Democrats. Murray told the panel, "My employees are important to me, and I take their safety to bed every night. My safety record today is one of the best in the coal industry anywhere."
He has spent $150,000 on Republican candidates since the mid-'90s and $114,000 more through a political action committee.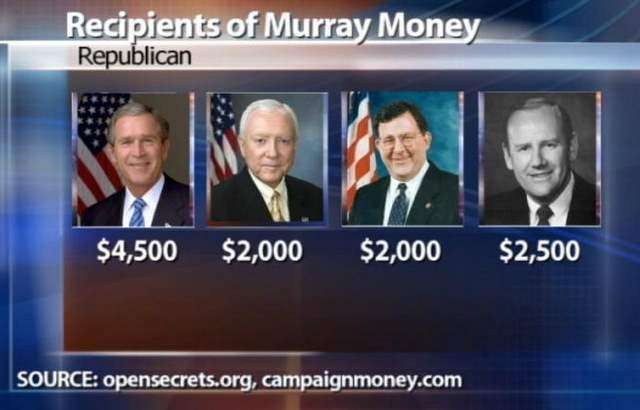 Recipients include George W. Bush and Utahns Orrin Hatch, Chris Cannon and Jim Hansen.
Some GOP lawmakers also received money. Some of the lawmakers were on committees that oversee the coal mining industry. The recipients include people like Senator and presidential candidate Sam Brownback, James Inhofe, a prominent global warming skeptic, Katherine Harris, a key figure in the 2000 election debacle, and Bob Ney who was convicted in the Abramoff lobbying scandal.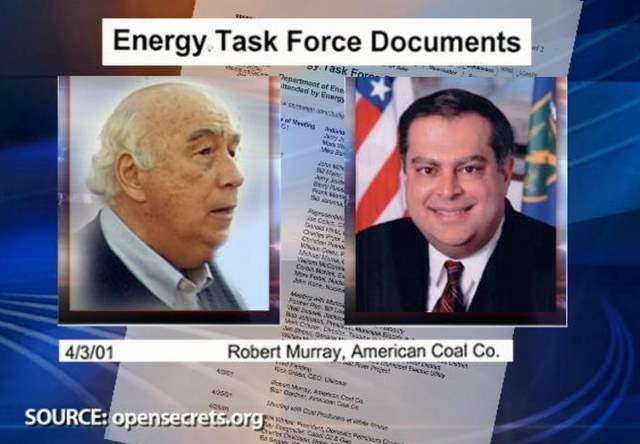 What's more, we've uncovered documents showing Murray met with Energy Secretary Spencer Abraham in April of 2001 as part of the secret Cheney energy task force, where industry shaped federal policy while labor, environmental and safety groups were shut out.
Pat Shea, a former government administrator in the Clinton era, says big money can make a contributor virtually untouchable.
He says Murray's behavior since the accident "reflects an arrogance born of influence and power, where he believes because of his contributions that he has a right to do whatever he wants to do, regardless of the impact on the safety of the miners and those who work for him."
KSL reporter Richard Piatt asked Gov. Huntsman today if he thinks safety agency MSHA is too cozy with the mining industry. Huntsman replied, "We're going to learn a lot more about that. We'll see Congressional investigations. We're going to see an MSHA investigation."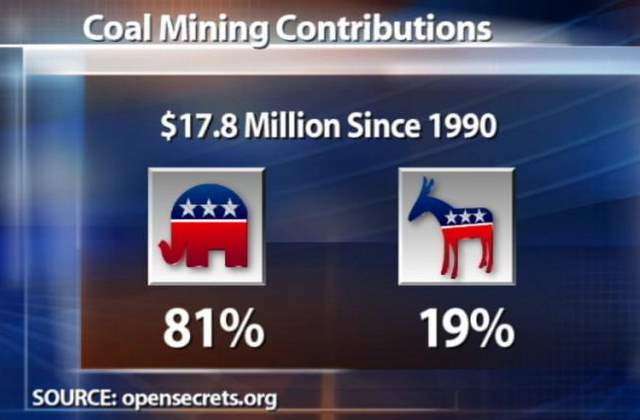 Since 1990, the coal mining industry has given nearly $18 million to federal candidates; 81 percent went to Republicans.
The director of the Hinckley Institute of Politics, Kirk Jowers, says the Crandall story seems to fit a pattern. "There have been a series of scandals with Enron and otherwise that have involved energy companies and involved these kinds of closed-door meetings with regulated industries. And we keep seeing disasters that come out of them," he said.
We tried to find Bob Murray at the mine today but had no luck. We called the White House today for comment. Staffers there sent us to the Energy Department, which had no comment.
Our call to an MSHA spokesman in Washington, D.C. was not returned.
×
Related links
Most recent Utah stories