Estimated read time: 3-4 minutes
This archived news story is available only for your personal, non-commercial use. Information in the story may be outdated or superseded by additional information. Reading or replaying the story in its archived form does not constitute a republication of the story.
AP Photo/Rick BowmerRichard Piatt Reporting
Robert Murray and his mining practices are about to come under a microscope.
Thursday Sen. Ted Kennedy announced there'll be Congressional hearings into the Crandall Canyon Mine disaster.
And in Utah, Gov. Jon Huntsman put the power of his office behind his displeasure. Huntsman said, "When you have an airplane tragedy, you don't have the CEO of the airline who is the primary spokesperson for the investigation and the rescue."
Thursday afternoon Governor Huntsman appointed a mine safety commission headed by Democrat Scott Matheson.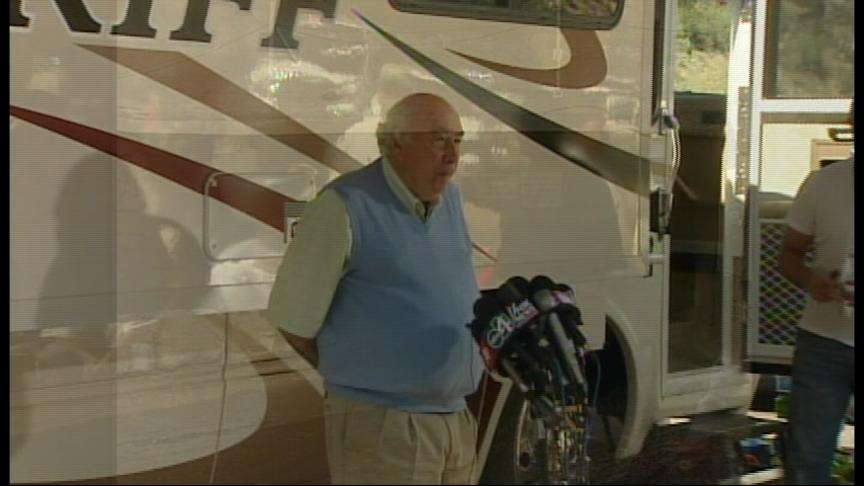 The commission's creation comes the same day Huntsman criticized Crandall Canyon mine co-owner Bob Murray, saying Murray didn't do enough to recover the bodies of the six trapped miners and hasn't been sensitive to their families.
Governor Huntsman is still somber and emotional about what's happened at the Crandall Canyon mine.
And part of that is due to a system that is fundamentally broken, he says, starting with mine safety and regulation, all the way to the search efforts.
The governor used the analogy of another kind of disaster: a plane crash. These days, the CEO from an airline is not a spokesperson for recovery efforts. But in the Crandall Canyon mine disaster, it was mine co-owner Robert Murray, out front from the start.
From the way the search process starts, plays out, and the technology that's employed, all that can affect the outcome. Governor Huntsman says he isn't happy with any of it. He says, "I think all of that needs to be looked at and reviewed and made better. I'm not happy or satisfied with the way it played out."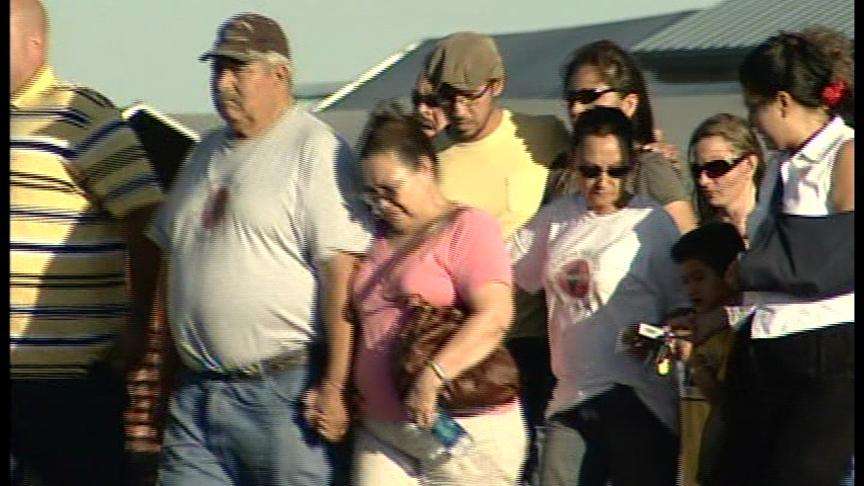 Huntsman says he's beyond dissatisfied about the way the miners' families have been treated. He won't cite specifics or point fingers; only comments on the human impact. "I'm not going to get into the mine owner, other than to say that I thought the way the families were treated was unconscionable, and they deserve better."
In the age of space travel, the governor says he can't believe technology can't do more for trapped miners.
This newly-formed state mine safety commission might help spark better, faster safety standards, reviews and responses in the future.
But for now, he is hoping for more from Crandall Canyon. If it means resources need to be expended on the part of the company, if new technologies and methodologies need to be considered to safely bring closure to these families, then that ought to be done.
Much of mine regulation is federal right now. But because Utah is unique with the number of deep mines that are active, Huntsman is wondering if more state involvement is worth exploring.
While Richard Stickler, head of the Mine Safety and Health Administration, has also come under criticism from some in Congress over the handling of the rescue efforts, Huntsman praised Stickler during his monthly KUED news conference. "The federal folks did everything they could," said Huntsman, a Republican. "Richard Stickler is about as professional a person as I've interacted with recently."
He said the state will also convene public hearings in the state's coal mining areas for workers and their families to make comments and recommendations on mine safety.
During his trips to Huntington, Huntsman said he met with mine workers who were afraid to speak up about mine conditions publicly because they feared losing their jobs. "I told them when I spoke with them that they should not live for one second in fear," he said.
(The Associated Press contributed to this report.)
×
Most recent Utah stories