This archived news story is available only for your personal, non-commercial use. Information in the story may be outdated or superseded by additional information. Reading or replaying the story in its archived form does not constitute a republication of the story.
SALT LAKE CITY — New airport screening software designed to be less invasive is now in place at the Salt Lake City International Airport and other airports across the country.
Vera Adams, Transportation Security Administration security director for Utah, said Wednesday that the upgraded system no longer generates detailed images of individual passengers — a process widely criticized as too invasive.
"This update eliminates the passenger-specific image and uses a generic computer generated image, like an avatar, an outline of a person, that is identical for all passengers," Adams said.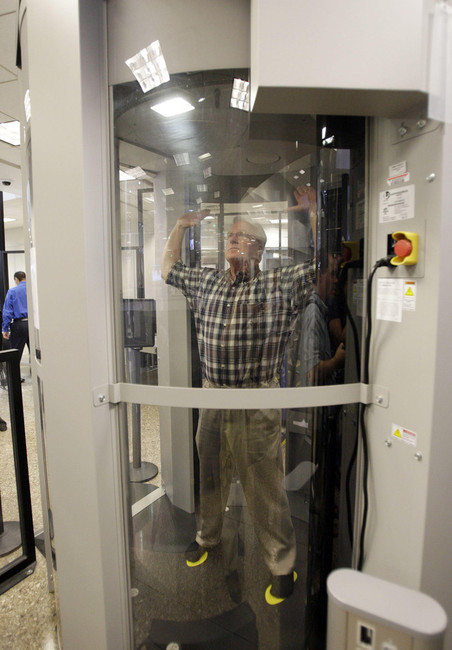 A computer display places a yellow box on the image in the area where the scanner detects something that could be a weapon or explosive, Adams said. When that happens, the passenger is subjected to a pat-down.
If the equipment does not detect items that could be a weapon or explosive device, a computer display simply displays the message "OK" and the passenger is free to continue toward their departure gate.
Adams said passengers should get through the upgraded screening process faster, and that fewer TSA officers will be needed to help resolve alarms.
The Automated Target Recognition software works on 241 millimeter wave Advanced Imaging Technology units. Salt Lake City's equipment upgrades were completed on Sunday. Some 500 individual screening station upgrades have been completed with upgrades on compatible units at 40 airports scheduled during the next few months.
The TSA said the software upgrade cost a total of $2.7 million. Airports that do not use equipment compatible with the Automated Target Recognition software will continue to use their existing equipment. Adams said passengers at all U.S. airports still have the option to be screened by hand if they do not want to pass through a body-scanning machine.
Passengers going through security did not notice anything different, and none of a handful of travelers asked for their reaction to the new software had strong feelings about the procedure either before or after the upgrade.
"I think they're fine. I think we need security no matter what, so I'm not opposed to any of those X-ray kind of machines," said passenger Nancy Chard.
"I personally don't care, but if it makes the system work better and more people at ease and not have something else to moan about, then it's a good thing," said Jim Welsch. "Whatever it takes to get through. At my age that's all that matters," said his wife, Gail.
Rep. Jason Chaffetz, R-Utah, has been a vocal opponent of TSA screening systems that produce detailed images of individual passengers. A representative from his office said he is vacationing with his family and has not yet commented on the new procedures.
Email:sfidel@ksl.com
×
Photos
Related Stories