Estimated read time: 2-3 minutes
This archived news story is available only for your personal, non-commercial use. Information in the story may be outdated or superseded by additional information. Reading or replaying the story in its archived form does not constitute a republication of the story.
Gene Kennedy ReportingFamilies of National Guard members returning from Afghanistan and Iraq welcomed them home with open arms this morning.
It has been more than a year since these guard members left to serve their country. Some served in Afghanistan training Afghani National Army troops, others worked in support of Operation Iraq Freedom.
The soldiers were reunited with their families. This was the largest troop homecoming of 2007, so far.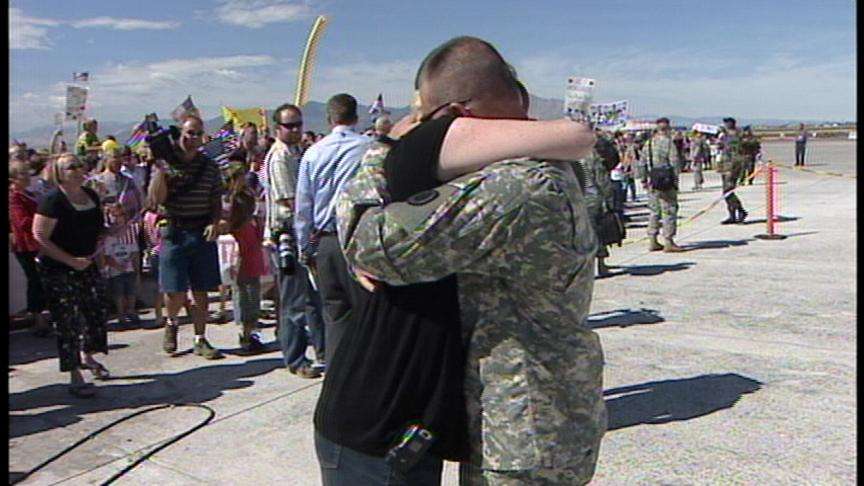 Members of the Utah National Guard's I Corps Artillery spent 14 months in support of Operation Enduring Freedom. The 100 members provided training and support to the Afghan National Army. The soldiers arrived at Camp Shelby, Miss., earlier this week. This morning at 11:00, they came home.
More than 300 people welcomed the soldiers home this morning. The wives, children and parents were thrilled and relieved the soldiers are home. The wife of one of the soldiers, Jasmine Sodergren, said, "We're just glad that they all made it home safe. I mean, it's just very emotional." Maj. Paul Waldon said, "It's just great to be back with my family and know we're going to be together for quite a while, and then we can get on with being together and doing things together and living our lives."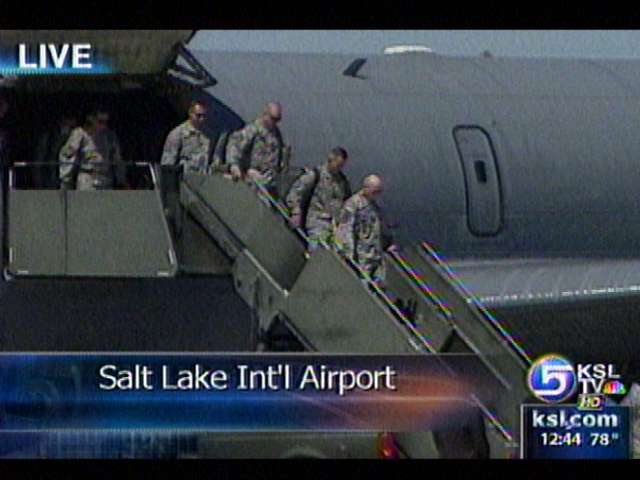 Also home today is the Alpha Company, Second Battalion, 211th Aviation.
The unit arrived at the airport at 12:40 p.m. Jim Hampton, the father of a returning guard member, said he couldn't wait to see his son. When asked what he was going to do when he saw his son come off the plane, he said, "Grab him, hug him and tell him how much we missed him, how good it is to have him home."
"It's overwhelming, my emotion, I'll tell you that right now," said 1st Sgt. Thayne Randell.
Many of the soldiers are Black hawk helicopter pilots. They served 17 months in support of Operation Iraqi Freedom.
Their celebration is unfortunately marked by some sadness.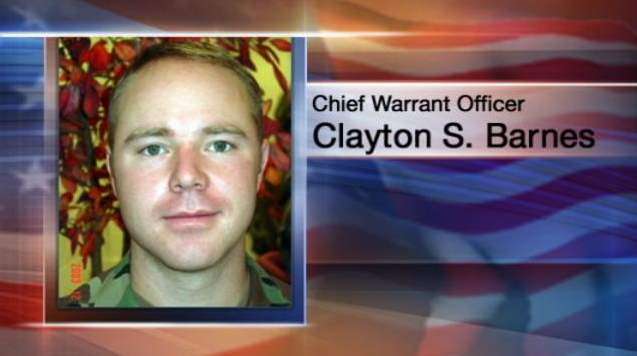 Two Apache helicopters pilots from that company, James Linder and Clayton Barnes, died when their helicopter crashed during a training accident near Utah Lake earlier this week.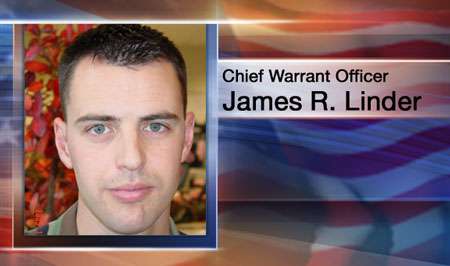 Capt. Tim Sodergren, I Corp Field Artillery, said, "I did hear about them though, and, of course, our prayers are with them. We did lose one of our own back in November, so, you know, our thoughts are with his family as well."
Randell said, "It's kind of bittersweet." His wife said, "We became very close to the Linder family."
Chief Warrant Officer Don Jacobson, 211th Aviation unit, said, "We all lived together in a complex in Afghanistan. I flew missions with both James and Clayton. Both great men, great pilots."
The reason why there's both celebration and sadness on the tarmac today.
Clayton Barnes family will be talking with Eyewitness News tonight. Gene Kennedy will bring us their story at 10.
×
Photos
Most recent Utah stories