This archived news story is available only for your personal, non-commercial use. Information in the story may be outdated or superseded by additional information. Reading or replaying the story in its archived form does not constitute a republication of the story.
SALT LAKE CITY — Friends and family gathered in a courtroom Monday cried aloud when Tiffany Beddoes described how her son struggled to stay alive on the cold pavement the night he was struck.
The young road construction worker was hit and killed on I-215 by Michael Brinkman, who then drove away.
Brinkman, 51, apologized Monday for the 2009 incident that killed 20-year-old Brayden Beddoes. But Tiffany Beddoes didn't believe his apology was sincere.
Neither did the judge.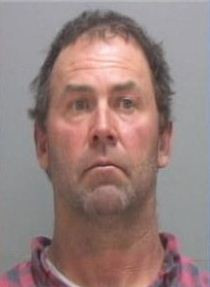 Tiffany Beddoes described how Brinkman tried wiping the blood off his truck after he got home, how he told his co-workers a different story about what happened and how, despite his "medical condition," he continued to drive himself to every court hearing during the extended legal proceedings.
"Your only concern was yourself," she told Brinkman.
Tiffany Beddoes spoke of her son's good Samaritan nature and how he was willing to help anybody. She tearfully told Brinkman that justice will be served the day he gets to face Brayden.
Brinkman stood with his hands in front of him but showed little emotion as he watched Tiffany Beddoes speak.
Third District Judge Randall Skanchy ordered Brinkman to serve up to five years in prison on each of his convictions for manslaughter and obstruction of justice. The sentences will run concurrently.
"I'm so glad it's over," a tearful Tiffany Beddoes said outside the courtroom.
On Oct. 25, 2009, Brayden Beddoes was sweeping near 3300 South, wearing a helmet, a reflective orange vest and ear plugs and had his back to the road, when a vehicle driven by Brinkman smashed through the barricades and hit him. The vehicle continued on, hitting a concrete barrier and then continued down the road without stopping.
A witness followed Brinkman's pickup truck, wrote down a license plate number and gave it to authorities who made an arrest two days later.
Although traces of cocaine were found in Brinkman's truck and he tested positive for having cocaine in his system just prior to the crash, he and his lawyer were adamant Monday that he was not under the influence of drugs or alcohol at the time of the accident.
"Mr. Brinkman is a good man. He's a good man involved in a very tragic matter," said defense attorney Jerry Mooney.
Mooney told Skanchy his client suffered a "medical condition." Despite three empty bottles of alcohol and traces of cocaine found in his client's vehicle, Mooney insisted Brinkman was not under the influence that night.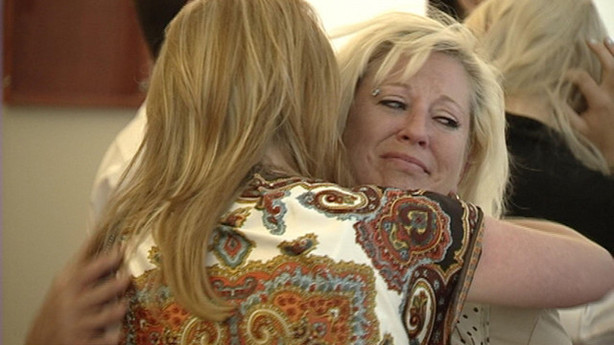 "We can't explain how (the cocaine) got there," he said. A second independent test commissioned by the defense team did not find cocaine in Brinkman's system.
Brinkman "absolutely" should have stopped and gone back after hitting Beddoes, the attorney said. He characterized his client as a "good man who cares" and feels horrible about what happened. Mooney submitted 41 letters to the court speaking on behalf of his client. He said Brinkman himself had written letters of apology to both the judge and the family.
Brinkman gave a short statement to the court before sentencing, apologizing for what he had done.
"I'm ready to serve whatever I need to try and make this right," he told the judge.
Skanchy said he had to weigh mercy and justice. But in this case, there weren't any weights to put on the scale on the side of mercy.
"Mercy is reserved for true remorse," he said.
The judge told Brinkman if he was truly remorseful, he could have called to turn himself in the day after the accident or the day after that.
Brinkman was taken immediately into custody Monday. He was handcuffed at the courtroom podium, and gave his family a quick look as he was led away to be transported to the prison.
Email:preavy@ksl.com
×
Related Stories