This archived news story is available only for your personal, non-commercial use. Information in the story may be outdated or superseded by additional information. Reading or replaying the story in its archived form does not constitute a republication of the story.
TAYLORSVILLE — A Navy SEAL from Taylorsville was among those killed in a helicopter crash in Afghanistan on Saturday. He was the sixth Utah soldier killed in Afghanistan in six weeks.
Jared Williams Day and other members of his team were killed in Afghanistan when their helicopter was shot down in Wardak Province.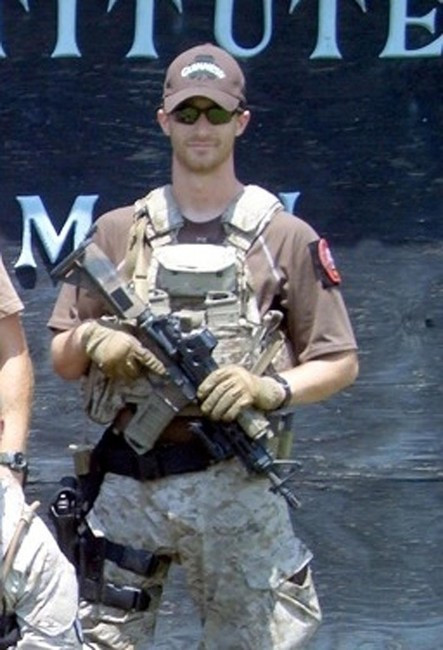 Day was a member of the Naval Special Warfare Development Group and enlisted in the Navy in 2002. His family released a statement describing their son and brother as one of the "bravest men the world has ever known" and "determined with a fierce sense of humor."
"(He) was killed doing what he loved," the statement reads. "He died alongside his friends, some of the bravest men this world has ever known."
Day's family met his body at Dover Air Force Base where President Barack Obama personally met with them along with other members of the Department of Defense.
Day was an Information Systems Technician First Class with the Navy SEALS. Day served multiple missions in Africa, Asia and the Middle East. He was one of 22 SEALS killed after their helicopter tried to land in the Tangi Valley, a dangerous region in Wardak Province of eastern Afghanistan, during a firefight with insurgents.
Jason Workman of Blanding was also killed in the helicopter crash. Workman, 32, was a petty officer first class and had dreamed of being a Navy SEAL since he was a young boy.
---
(He) was killed doing what he loved. He died alongside his friends, some of the bravest men this world has ever known.
–Family statement
---
"We are so proud of someone like Jason being from a small town to become an elite special forces soldier," Workman's childhood friend Tate Bennett told the Deseret News Sunday.
Day and Workman were the latest in a list of Utah soldiers killed in Afghanistan in the last six weeks.
•On July 5 the Defense Department announced the death of Army Spc. Preston J. Suter, 22, of Sandy. He was killed when enemy forces attacked his unit with an improvised explosive device. Suter graduated in 2007 from Alta High School, where he played on the varsity basketball team. Prior to his tour in Afghanistan, he was stationed in Germany where he met his wife, Nicole. The two were married in April.
•On July 10, Lance Cpl. Norberto Mendez-Hernandez of Logan died while conducting combat operations in Helmand Province. His family said that serving his country was his dream.
•On July 16, Army Cpl. Raphael Arruda, 21, of South Ogden was patrolling the Kandahar Province when his vehicle was hit by an IED. Arruda was traveling in a mine-resistant vehicle and died as a result of blunt force trauma from the blast. He was scheduled to return home in two to three months.
•On Aug 5, Marine Sgt. Daniel Gurr, 21, of Vernal was shot and killed by enemy fire during a foot patrol in the Helmand Province. Gurr enlisted in the Marine Corps before entering his senior year at Uintah High School and had wanted to serve in the military since he was a child, his mother Tracy Beede said.
Email:benwood@desnews.com
×
Related Links