Estimated read time: 2-3 minutes
This archived news story is available only for your personal, non-commercial use. Information in the story may be outdated or superseded by additional information. Reading or replaying the story in its archived form does not constitute a republication of the story.
Candice Madsen ReportingIf you know a "Smart Woman" or if you think you have an interesting Smart Woman topic, you can contact Candice at cmadsen@ksl.com.
Running a restaurant is risky business. One woman has realized her dream of owning a restaurant, but now has to deal with the reality.
Chicago transplant Laura Giometto loves Italian food. "These were recipes I started making years ago and just refined and tweaked them." And she loves feeding people.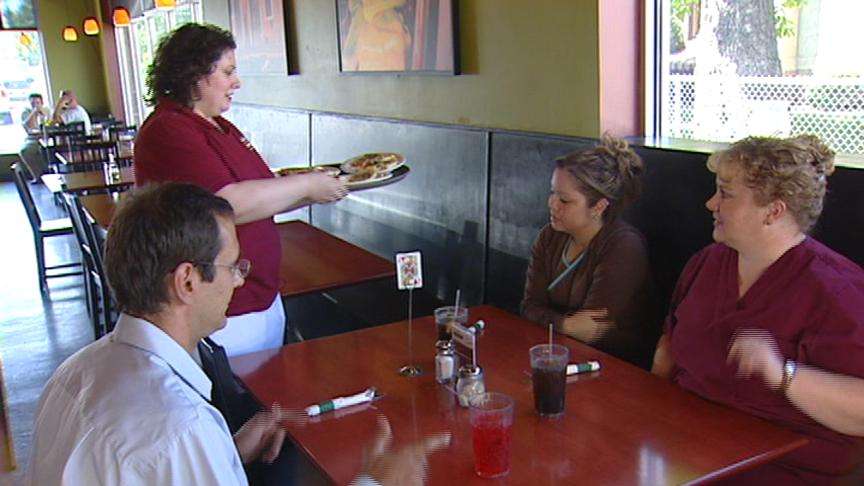 In 2005, she gave up a career in IT to launch Saltimbocca. "I thought we need something in Salt Lake that's really good, that's local, that's fresh and that's Italian," says Giometto.
But starting a restaurant from scratch has been challenging. She says, "My expectations of what I thought it was to be like once I had the restaurant are totally different than what it actually is like having the restaurant."
Coming up with the recipes was the easy part; managing the staff and organizing a kitchen was not so easy. She says, "You've got customers wanting what they want and they want it now. It needs to be hot."
When Laura first started, one of the hardest things to figure out was how much food to make everyday. Some days are slow, and other days the rush never ends.
Something else she hadn't considered: How her age and gender would play out in an industry dominated by men. Laura says, "Some of those relationships have been great, and some of those relationships have been a bit strained because they are not use to working with women in the owner position. I'm also a little bit younger than a lot of small business owners and definitely a lot of restaurateurs."
As business owner, Laura is always on the clock. But now that she's getting over the learning curve she has more time to actually enjoy it. She says, "Yeah, I think I'm glad I did it, most day are good days now." So good in fact, she now has her eye on expansion.
Failure rate in the restaurant industry is high. Most fail within two years. Laura says she'll start breaking even next year.
×
Related links
Most recent News stories