This archived news story is available only for your personal, non-commercial use. Information in the story may be outdated or superseded by additional information. Reading or replaying the story in its archived form does not constitute a republication of the story.
SALT LAKE CITY -- Kidnapping survivor and child victims' advocate Elizabeth Smart told an audience in Texas to never give up on finding missing children.
---
I always prayed that I'd survive, that no matter what happened I'd do what it took to survive.
–Elizabeth Smart
---
Smart was the keynote speaker at Monday's Crimes Against Children Conference in Dallas. About 3,000 police officers, physicians, attorneys and social workers from across the country attended the event, which trains officials to recognize and investigate child abuse.
"We can never do enough when it comes to bringing a child home," Smart said. "Never doubt your efforts or give up on that child because that one child you save could have been me."
Smart was kidnapped at knifepoint from her Salt Lake City bedroom in 2002 when she was 14 years old. She was found nine months later in Sandy with her abductors, Brian David Mitchell and his wife, Wanda Barzee.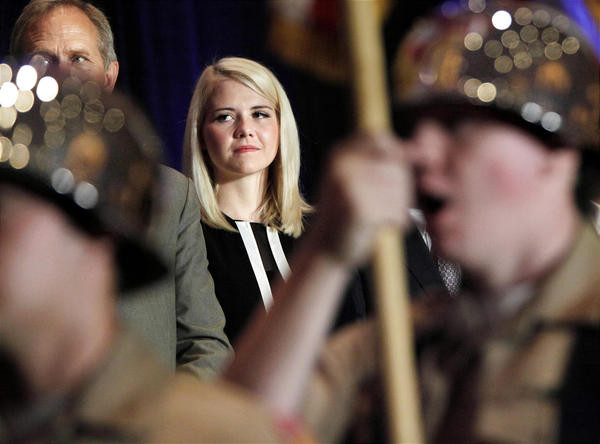 Last year Smart testified against them. Mitchell was sentenced to life in prison. Barzee is serving a 15-year prison sentence.
She said on Monday that healing is important for victims.
"Life is so much more than what they've experienced. And the world really does have so much to offer," she said.
She says her nine months in captivity motivated her.
"For me, it has pushed me to fight and take a stand," she told conference-goers.
Another one of her talking points included never losing hope.
"I always prayed that I'd survive, that no matter what happened I'd do what it took to survive, and that I would live," she said.
One conference participant told the Dallas Morning News cases like Smart's lift the morale of law enforcement workers who often do not get to see such positive outcomes.
----
Written with contributions from Andrew Adams.
×
Related Stories