Estimated read time: 2-3 minutes
This archived news story is available only for your personal, non-commercial use. Information in the story may be outdated or superseded by additional information. Reading or replaying the story in its archived form does not constitute a republication of the story.
Tonya Papanikolas ReportingThe Utah National Guard is mourning the loss of two Apache helicopter pilots who crashed near Lake Mountain in Cedar Valley last night. The military hasn't released the men's names yet, they have a policy of waiting 24 hours after all family members are notified.
In the meantime, hearts are heavy with the Guard tonight and flags are flying at half-staff.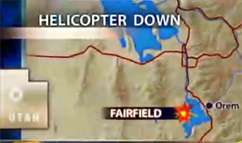 The National Guard Apache helicopter crash scene is hard to believe. The front of the chopper is mangled, debris scatters the field, and an aircraft seat lies some distance behind the helicopter.
Maj. General Brian Tarbet said, "This is a very dark day for us in the Guard. This is a punch in the gut today. There's no question about that."
Maj. Hank McIntire said, "We lost two of our finest combat-tested aviators."
Utah guardsmen are grieving along with the men's families.
Lt. Col. Scott Robinson said, "There's no other way to describe these men to me, other than as brothers. They have saved my life, they have watched my back."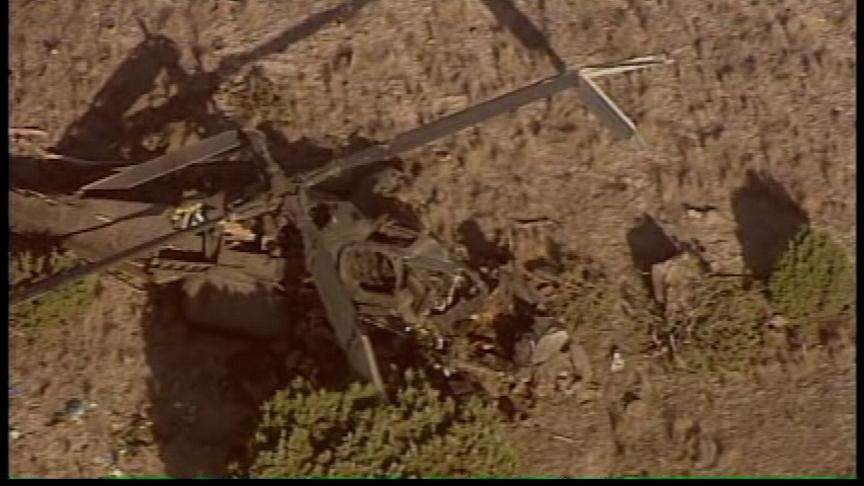 The pilots had served eight and 13 years with the Guard. They both flew in Afghanistan and were conducting regular training missions in the Cedar Valley area at the time of the crash.
Lt. Col. Robinson says, "Even in the best of times, what we do is perilous."
Even so, officials say this kind of accident is highly atypical. Though the National Guard has had Apache training accidents before, the last fatal crash occurred in 1985.
Not a lot is known about what caused this crash. A special team of investigators will be looking for answers in the wreckage. It doesn't appear the pilots ever radioed for help. They'd flown this area hundreds of times.
Maj. McIntire said, "As a safety precaution, all Utah Army National Guard helicopters are on stand-down."
During this time, the army will be reviewing safety procedures and inspecting its equipment. In the meantime, they say they have a responsibility.
"That we can honor their lives through service and care for their families," Lt. Col. Robinson said.
A guardsman told us today all of their helicopters undergo several inspections -- some daily, others every five days or so -- where they disassemble the aircraft and look at the parts before putting it back together. But that investigative team will be analyzing that, as well as looking at the flight data recorder.
×
Related links
Most recent Utah stories