Estimated read time: 2-3 minutes
This archived news story is available only for your personal, non-commercial use. Information in the story may be outdated or superseded by additional information. Reading or replaying the story in its archived form does not constitute a republication of the story.
**VIDEO and PHOTO GALLERY, click here**Amanda Butterfield Reporting
Since about 6:30 Saturday morning, the Key Bank building has been gone from Salt Lake City's skyline. In its place is a big pit where crews are working away on the City Creek Project.
In several years, more buildings will take its place. In the meantime, there's just a big pile of rubble where it once stood.
The building stood for 30 years, but it came down in 10 seconds, 20 stories worth.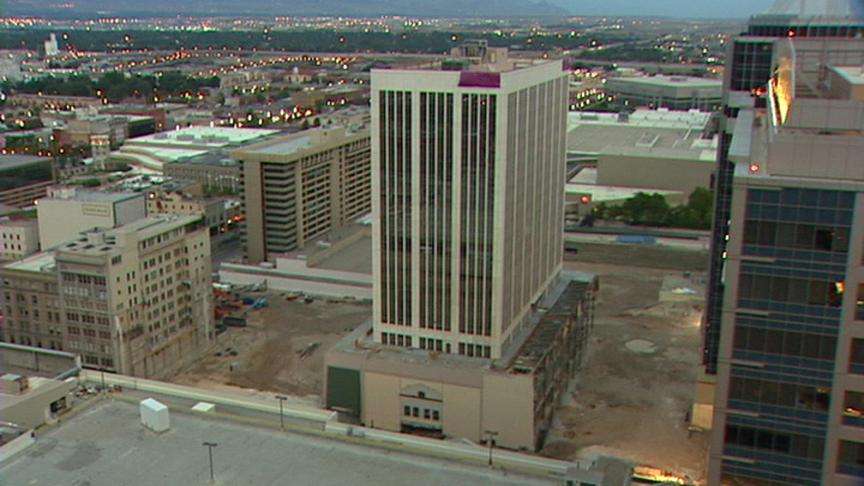 B.J. Stringham, with Utah Woolen Mills, says, "They cleaned it up quickly, opened construction, they were right on the ball."
For as long as Utah Woolen Mills has been here, it has had the Key Bank Building right behind it.
Stringham showed us around. "This right here used to be Crossroads, there used to be a wall right here. This stairway right here went to Crossroads parking," he said.
Now, employees there have the best view of the project. And despite all the construction, they say business is great.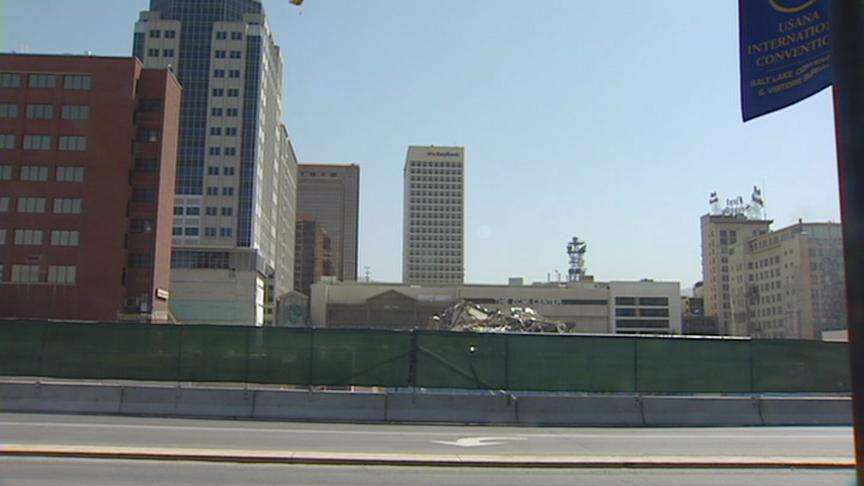 The Salt Lake City Planning Commission is happy with the progress, too. Planning Director George Shaw says, "Well, things are on track."
He says developers want to change a few things with the project.
"Some of the buildings are going to be a little taller, some of the buildings are going to be little shorter," Shaw said.
There are no major changes, though, according to Shaw.
It will still be several years before the City Creek Project is complete. In the meantime, employees at Utah Woolen Mills have a front-row seat as they watch history come down and go back up again.
An open house is going on today at the County Building, if you want to know more about the changes developers are asking for. The planning commission is expected to review those requests Wednesday night.
×
Most recent Utah stories