Estimated read time: 2-3 minutes
This archived news story is available only for your personal, non-commercial use. Information in the story may be outdated or superseded by additional information. Reading or replaying the story in its archived form does not constitute a republication of the story.
John Daley ReportingMurray Energy Corporation, the company which owns and operates the Crandall Canyon mine, is drawing sharp criticism for saying it expects to resume mine operations at Crandall Canyon at some point, an idea a spokesman admitted the company had not discussed with family members of the missing miners.
Over the weekend, Murray Energy CorporationVice President Rob Moore said there is recoverable coal in other parts of the 5,000-acre mine, and the company expected to resume operations at some point.
Moore says regardless of whether they get the six miners out, or not, Murray Energy plans to continue mining the Crandall Canyon Mine.
He said, "It would be our intent to continue mining. Well, this area of the mine, as a result of seismic activity, obviously, is not an area of the mine that we can mine in. But there are other reserves, other locations."
In response, Jack Spadaro, a former MSHA administrator, said, "I can say unequivocally that's inadvisable because of the pressures that have been exerted in that mine and the tragedy we've seen in the past two weeks."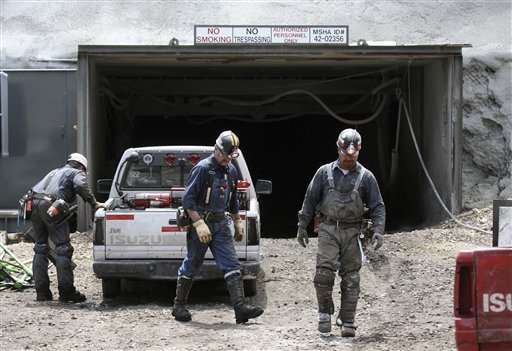 Cecil Roberts, the leader of the National Coal Miner's Union, which doesn't represent any workers there because it's a non-union mine, called it "madness" to do any further mining in an already unstable mine.
"In an industry long known for having quite a few greedy and uncaring mine operators, this statement is perhaps the most callous I have ever heard," Roberts said.
Public relations professionals we spoke with, who specialize in crisis communications, say the comment is the latest in a unfortunate series, starting with those from mine CEO Bob Murray, which have distracted attention from the number one goal: determining the fate of the lost miners.
Josh Ewing, a former spokesman for Mayor Rocky Anderson, says in a crisis, a company needs a credible, accessible voice and to show empathy.
"It's never very empathetic to start talking about, 'We're going to move on and start mining again and start making money off this mine,' when there's still people who are trapped," Ewing said.
Ewing added, "I think it would be fair to say that Utah college students studying communications would be studying this as a case study about what not to do, for a long time. Honestly."
Suzanne Horsley, professor of communications at the University of Utah, said, "The bottom line is that they need to be clear and concise about their information. They need to give the public and the families consistent information, and they need to be as realistic as possible about their own expectations about the outcome."
Both those specialists say the early dominance and now complete absence of CEO Bob Murray only raises more questions, and that mine operations need a trained spokesperson and a plan for dealing with a crisis. They say it's a lesson learned, but apparently lost after the Sago Mine disaster last year.
×
Most recent Utah stories