This archived news story is available only for your personal, non-commercial use. Information in the story may be outdated or superseded by additional information. Reading or replaying the story in its archived form does not constitute a republication of the story.
MIDVALE — Neighbors say they didn't really know David Lindsay, but they certainly remember him.
"He used to sit by the pool and watch kids swim," said a 15-year-old female neighbor who did not want to give her name. "It felt weird. I always felt like he was looking at people."
Lindsay was one of two Utahns arrested and charged in connection with a large-scale child pornography bust unsealed by the U.S. Justice Department on Wednesday.
---
"He'd say, 'I was just coming to the pool to get a tan.' And I said, 'No, you're not. I'm not stupid.'"
---
The case is being called the largest prosecution in the United States of an international criminal network organized to sexually exploit children. The details of what the defendants were required to do to keep their membership within the group are disturbing.
A total of 72 people around the world were charged in three indictments and one complaint that were unsealed.
Two of those people, Lindsay, 31, and Shane Turner, 30, were from Utah. Lindsay was arrested on Nov. 16, 2010.
Nicole Byington, one of Lindsay's neighbors, said she remembers the day federal agents came to his apartment.
"The police kicked down the door," she said.
Lindsay wasn't home at that time. But a large group of agents "went through (the apartment) for hours," Byington said. "They just tore it apart. They came out with boxes of stuff."
Byington wasn't surprised to hear that law enforcers were looking at Lindsay for possible child porn.
"He always had his computer," she said. "Every time he left his apartment and every time he came back."
It wasn't just a laptop, Byington said. Rather, Lindsay would carry his entire hard drive with him everywhere he went.
A teen girl who was also one of Lindsay's neighbors said she was always "creeped" out by him when he was at the pool with children around.
"He'd say, 'I was just coming to the pool to get a tan.' And I said, 'No, you're not. I'm not stupid,'" she said.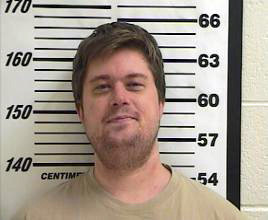 Lindsay was allegedly a member of the Dreamboard online messageboard, which federal investigators described as a "private, members-only, online bulletin board that was created and operated to promote pedophilia and encourage the sexual abuse of very young children, in an environment designed to avoid law enforcement detection."
Operation Delego was launched by the Justice Department in 2009 to investigate Dreamboard.
The rules for Dreamboard were printed in English, Russian, Japanese and Spanish.
In order to apply for membership to Dreamboard, applicants were required to upload child pornography featuring victims under 12 years old.
"Keep the girls under 13, in fact I really need to see 12 and younger to know your (sic) a brother," the rules stated, according to court documents.
Members were then required to continuously upload images of child pornography, at least every 50 days, or lose their membership. The more they contributed, the more access to child porn they were given. Members were encouraged to sexually abuse children in order to produce new material to be loaded, according to federal officials.
One of the message board categories was called "super hardcore." The rules for images posted on that section of the board stated that the victims had to look like they were in distress while being raped.
The agent investigating the case identified a member of the message board using an IP address operated by the Internet service provider Time Warner Cable. Time Warner was served a subpoena to find more information about the user assigned to that IP address, according to court records.
Lindsay, who has lived in Washington and Oregon, went by the moniker "slipnslide" on the message board. According to court documents filed in Louisiana, Lindsay posted an advertisement on the Dreamboard bulletin board in July 2009 offering to distribute a file containing child pornography. He did the same thing in October 2009, according to court records.
On May 15, 2010, Lindsay posted an advertisement on the message board offering to distribute a file called, "Making Sex Nordic Vanish," according to court records.
Turner, whose computer name was Korneech08, was arrested a couple of weeks ago on July 14 at his mobile home in Roy. Court records say as early as 2008, he was conspiring to advertise the distribution of child porn. Turner has also lived previously in Florida and Utah County, according to records.
Both men were transferred to Louisiana to face charges.
Email:preavy@ksl.com
×