Estimated read time: 4-5 minutes
This archived news story is available only for your personal, non-commercial use. Information in the story may be outdated or superseded by additional information. Reading or replaying the story in its archived form does not constitute a republication of the story.
Update:HUNTINGTON, Utah (AP) -- A drill crew has made significant progress in a fourth hole being bored into the Crandall Canyon coal mine.
The hole was about 1,400 feet early today with another 187 feet to go.
With the tunneling into the mine on hold because of the deaths of three rescue workers in another collapse Thursday, drilling into the mine from above is about the only option.
Officials still hope to find the six men who have been missing since a collapse at the mine on August 6.
Rescuers will send signals down the hole and lower another camera, hoping for any sign of the six men.
(Copyright 2007 by The Associated Press. All Rights Reserved.)
Earlier:
John Hollenhorst Reporting
The hopes of finding the six trapped miners always seemed slim; and now with three rescuers dead, the odds seem even longer.
The mood is definitely more somber as the hopes of getting a favorable outcome have been dealt a sharp blow. But, no one is giving up. And they're regrouping for a better way to do the rescue.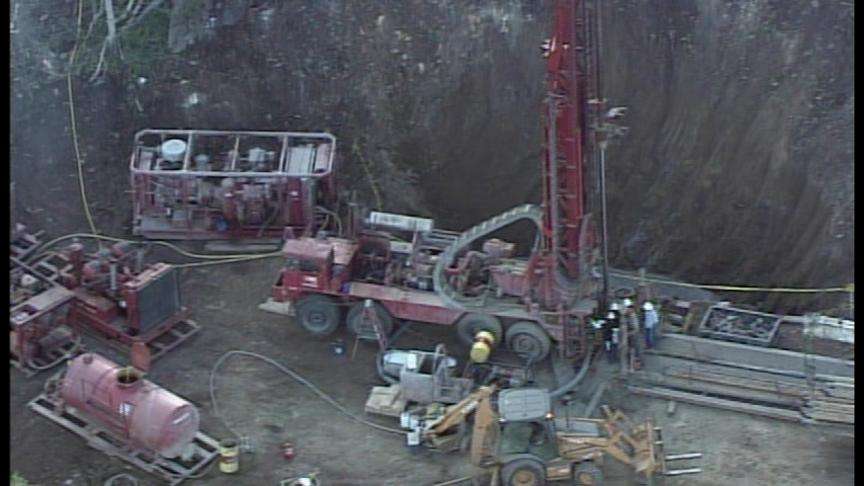 The vertical drilling continues on a fourth hole aimed at reaching the six trapped miners. But no one knows if they are alive, or exactly where they are. If crews find any sign of life, they could drop food and water to the trapped miners, and begin to devise another method of rescue. Richard Stickler with the U.S. Mine Safety and Health Administration said, "If we can find miners alive, then we'll start drilling a bore hole that would be large enough to put a capsule into the mine and bring the miners out through a capsule."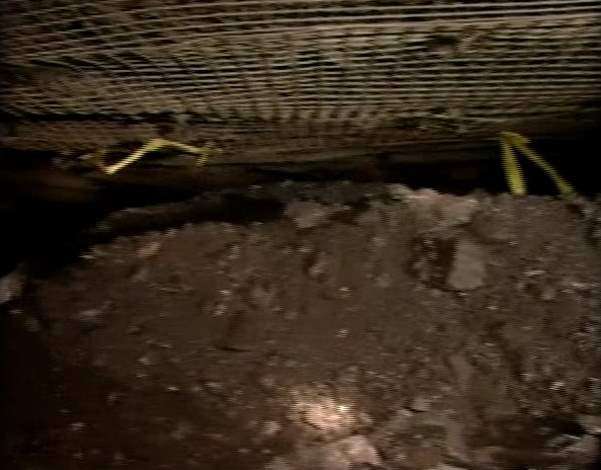 The underground rescue effort by miners working frantically towards them over the last two weeks was the best hope, but it ended with explosive fury.
The nine rescuers were struck by flying coal moving sideways at high velocity. It's a hard concept for outsiders to understand, but miners say it's a result of the tremendous pressures in a mine this deep.
The disaster Thursday night was triggered by the latest and most severe in a series of so-called "bumps" or "bounces" in the mine. Although mine owner Bob Murray has consistently blamed natural seismic activity, others say mining practices contributed to what's turned out to be a double disaster.
As Governor Jon Huntsman put it, "Yesterday we went from a tragedy to a catastrophe."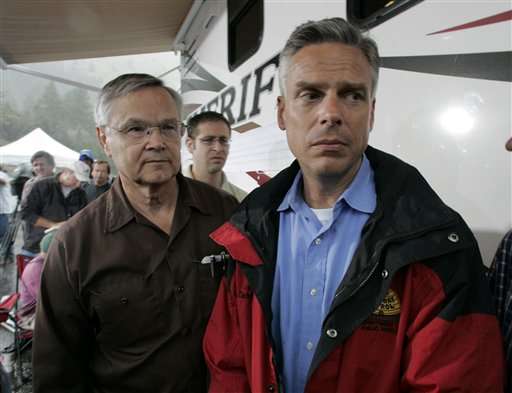 The catastrophe came when rescue miners reached the most dangerous area. It's a place where the horizontal coal seam supports the tremendous weight of a mountain of rock rising 2,000 feet above.
Richard Stickler explained, "And when that energy gets released, it's like an explosion."
The six trapped miners are thought to be about three-and-a-half miles in. Rescuers were using a mining machine to reach them and still had about 1,200 feet to go when a wall suddenly blew out.
"And [Thursday] night the right rib exploded off of the coal pillar with tremendous force," Stickler said.
The rescuers were pummeled by a fatal barrage of coal flying horizontally at incredible speeds.
Sen. Orrin Hatch says, "I don't think anybody can say it's anything but a natural disaster, and they used the best support system known to mankind."
Former MSHA mining inspector Donald Blake Hanna disagrees. He says the company's mining plan was disastrously wrong because in recent months they mined out coal pillars that bear the weight of the mountain.
Hanna said, "And that's what caused this disaster. It was not Mother Nature. It was well known that this mine was under a tremendous mount of stress. They should not have tried to reduce those bearing pillars, for the safety of the men."
Unless rescue mining resumes, the only hope for the trapped miners is a vertical hole big enough for a capsule rescue like one used in Pennsylvania in 2002. In Utah's steep rugged terrain, with such a deep mine, a capsule rescue could take weeks and stretch hope to the limits. The Governor urged caution in whatever rescue attempts are made.
"Let us insure that we have no more injuries, we have suffered enough as a state," he said.
Experts are flying in from around the country for another look at the underground rescue plan. It's not clear if they can find a safe way to get to the trapped men, and no one knows if time is running out or if it ran out days ago.
One person who was not visible Friday is mine owner Bob Murray, who has been at virtually every press briefing for two weeks. We're told that he was either in the mine or went in shortly after the disaster occurred Thursday night. No word on why he didn't show Friday, except he is said to be under tremendous pressure and stress. Sen. Hatch said, "This man has suffered a lot. He's suffering because of these accidents, these people that work for him. He's been going day and night, and at his age it's a pretty tough thing to do."
Flags across the state of Utah were at half-staff Friday in honor of three men who died Thursday night.
×
Related links
Most recent Utah stories