Estimated read time: 2-3 minutes
This archived news story is available only for your personal, non-commercial use. Information in the story may be outdated or superseded by additional information. Reading or replaying the story in its archived form does not constitute a republication of the story.
Ashley Hayes ReportingSummer break usually means time off from studying, homework and schoolmates, but one Tooele High club doesn't break for the summer. They hold an annual event full of adventure, fellowship and a good time in the mountains.
The FFA at Tooele High is a popular club and students who participate are from a range of backgrounds. Some grew up on farms. Others have a strong interest in the agriculture industry, which they say is a viable field overlooked because of more mainstream professions.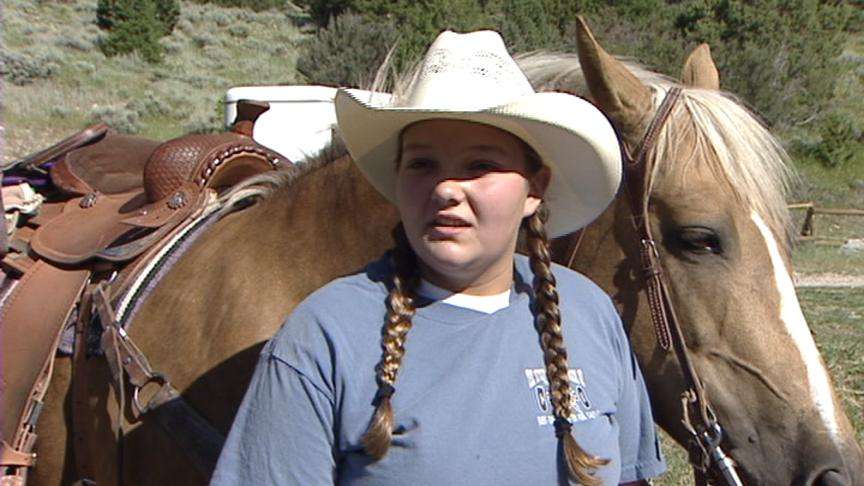 Single file on the field trip looks a little different from most. Michael Dow, vice president of FFA at Tooele High School, said, "This is our annual trail ride." That's because these Tooele High School kids are saddled up as future farmers of America or FFA, and they are proud of it.
"It's good. It's really popular. A lot of kids are in it. It's not really bad, it's awesome," said Chelsea McCon, a Tooele High School FFA member.
According to agriculture teacher and adviser Erica Coates, FFA's founding principles of teaching leadership, personal growth and career success are needed skills no matter what job path a student takes. Coates said, "There's a wide range of kids. There's a perception the FFA is just for cowboys or the little hick kids, but the FFA really does have something for everyone." She also said, "I think it's really good for young women to get exposed to this and the different opportunities available to them."
McCon says the group is helping her achieve her dream. She said, "I really want to be a florist, so in the FFA it can really help me get it, and they're a really great group of people."
According to the FFA, just 2 percent of the population feeds the entire world, and the agricultural field is looking more and more for people with specialties like plant geneticists.
×
Most recent Utah stories