This archived news story is available only for your personal, non-commercial use. Information in the story may be outdated or superseded by additional information. Reading or replaying the story in its archived form does not constitute a republication of the story.
SALT LAKE CITY -- Joey Wilson's Ph.D. project started a few years ago, a crude experimental network of transmitter-receivers. They tracked people inside by analyzing disturbances of the radio waves. Still, it was an entirely new kind of motion detector - one that could detect burglars through walls, which gave the project limmense potential.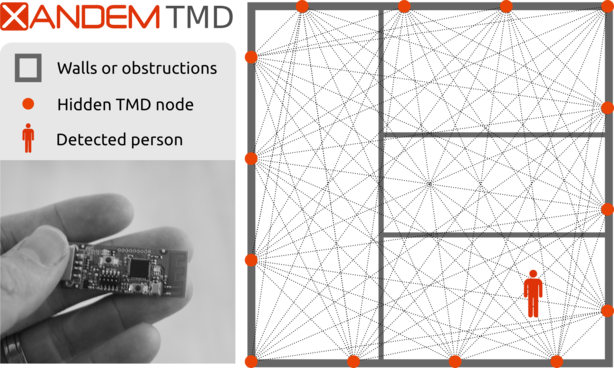 Now, the first commercial product is ready to be plugged in. Wilson's company, Xandem, even has its first customer - a penthouse owner in Dubai.
"Yeah, we're ready to generate revenue. Do I think we've solved the problems that we want to solve? Not even close. We're at the tip of the iceberg on what this technology can do," said Wilson. He says his product has big advantages over the infra-red detectors on the market now, which are prone to false alarms because they are sensitive to heat.
#vid
Transceiver units can be hidden behind a couch, closed up in a kitchen cabinet, or even inside walls when connected to a standard alarm unit.
The obvious advantage is that the detectors can see right through walls. If someone, like a burglar or intruder, were to enter a room with no detectors in it at all, the alarm would still go off.
But Burglar detection is just the beginning. Wilson envisions a system that tracks people, and can send out email.
"You can do things like have crowd alerts. If you're going out of town and you're leaving your kids at home - sorry teenagers - you can actually get alerted that there's a crowd in your house," he said.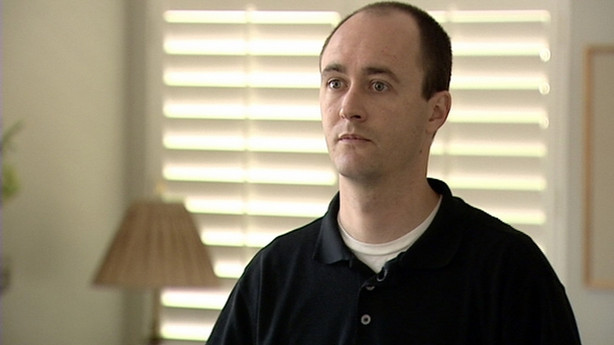 But Wilson is looking far beyond home applications and toward police and military ones. He said that it could be possible for a SWAT team or a police force to see who is in a house by surrounding it with detectors.
Now that Wilson has finished his Ph.D., his student project could be going places, but Wilson gives much of the credit to his Ph.D. advisor Professor Neal Patwari.
The University of Utah is part-owner of Wilson's company and will share in any profits.
Story by [John Hollenhorst](<mailto: jhollenhorst@ksl.com>) with contributions from [David Self Newlin](<mailto: dnewlin@ksl.com>)
×
Photos
Related Links
Related Stories