Estimated read time: 2-3 minutes
This archived news story is available only for your personal, non-commercial use. Information in the story may be outdated or superseded by additional information. Reading or replaying the story in its archived form does not constitute a republication of the story.
Sandra Yi Reporting A woman was shot and killed in a hair salon. Salt Lake police are still looking for the shooter.
The victim was working inside the hair salon near 1300 West and California Ave. Police say around 4:30 p.m. someone walked in and demanded money. The apparent robbery then turned to murder.
It was an emotional scene outside The Bushwacker Hair and Tanning salon after news of the shooting quickly spread.
Jasmine Garcia is a friend of the victim. "I've seen it on the news and I saw her parents, and I knew that it was her," she said.
Faviola Hernandez, 24, was shot and killed in what police believe started out as a robbery.
Det. Jeff Bedard with the Salt Lake City Police Department said, "We've got an armed person on the street that we don't have in custody, and that's always a concern to us."
Friends say Hernandez usually worked alone in the afternoons.
Jasmine Garcia told us, "She loved to do hair for people, and she loved life. I know that she would have wanted to live and not let this happen to her."
Garcia, a long-time friend who considered herself like family, says she talked to Hernandez just hours before Hernandez was killed.
"We had just spoken about how things were going, and we were going to get together over the weekend. I just couldn't believe it," she said.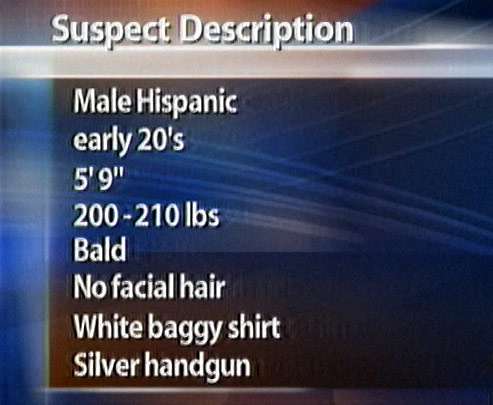 Anthony Martinez is another friend of the victim. "She was outgoing, a good person, exciting, fun to be around," he said.
Detectives spent the afternoon interviewing people in the neighborhood and possible witnesses. As police look for the shooter, people who knew Hernandez are wondering what kind of person could do this to her.
"Someone that wouldn't care for their own family, that wouldn't care for their own life, because she would have never hurt anyone," Garcia said.
"[She] didn't deserve this," Martinez said. "Rest in peace."
Police released this description of the suspect: He's a Hispanic male in his early 20s. He's 5'9", 200 to 210 pounds.
They say he's bald, has no facial hair and was wearing a white baggy t-shirt. Police say he was armed with a silver handgun.
If you have any information on this case, call Salt Lake City Police.
×
Photos
Most recent Utah stories