Estimated read time: 2-3 minutes
This archived news story is available only for your personal, non-commercial use. Information in the story may be outdated or superseded by additional information. Reading or replaying the story in its archived form does not constitute a republication of the story.
Brooke Walker, Studio 5 When most people come up with a business idea, it's not something they immediately want to share. However, there is a group of women who disagree. They've found sharing can help fuel success.
"It is a sorority," said entrepreneur Erin Olsen, "It's a sisterhood."
This is not a book club or a group of girlfriends going out to lunch. This is a serious business meeting.
"I've had my business concept for a couple of years and had been looking for ways to get my business off the ground," Olsen said.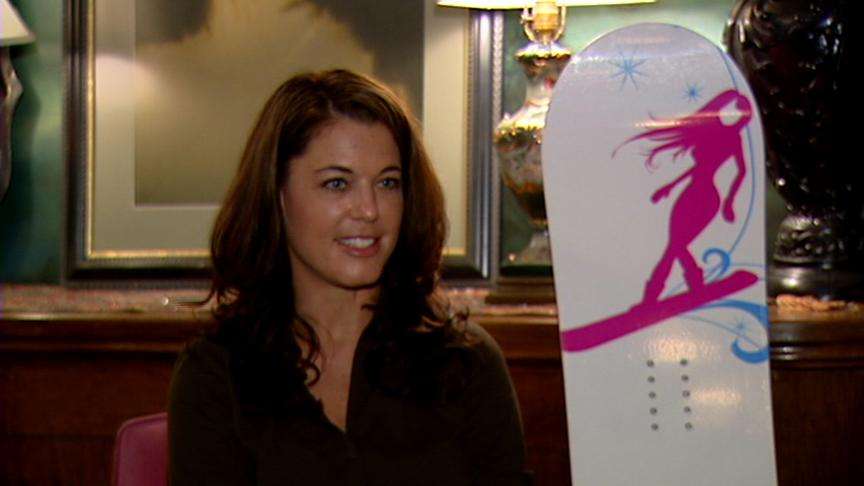 When Erin Olsen stumbled across the national group "Ladies Who Launch" it seemed to fit her need. "[I] got on the Web site, and there wasn't one in Utah and I was like, 'Well, there needs to be one here,'" she explained.
So, she started one. The concept is a club of sorts, for women wanting to network and expand an entrepreneurial business idea. Groups of 12 form what is called an incubator. Once a week, for a month, they gather to share, brainstorm and dream.
"They get together and talk about their business and their projects; and in front of each other, and it's really cool," said Olsen.
Jen Davidson, also an entrepreneur, is a girl at heart, but a snowboarder by trade.
"I was shopping for snowboards and couldn't find anything I liked," she explained.
She joined Ladies Who Launch to help with her snowboard company. "It's one thing to have your family tell you it's a good idea, but to take it out publicly and have strangers support and believe in what you are trying to do is completely different and it gave me the momentum to go ahead and take the leap," Davidson said.
"Men start businesses for the money," Olsen said. "Women are looking for the fulfillment, the happiness, they want to do what they want to do."
For more information on Ladies Who Launch go to the related link on the right.
×
Related links
Most recent News stories