Estimated read time: 2-3 minutes
This archived news story is available only for your personal, non-commercial use. Information in the story may be outdated or superseded by additional information. Reading or replaying the story in its archived form does not constitute a republication of the story.
Tonya Papanikolas ReportingIn just four days the Key Bank Tower in downtown Salt Lake will fall in a cloud of dust. While the implosion may draw a lot of public attention, air quality experts say the best place to watch the demolition is in the comfort of your own home.
The building has been stripped of hazardous materials so that's not a problem; what is posing the concern is dust. Construction crews have a dust control plan, but history has shown things don't always go according to plan.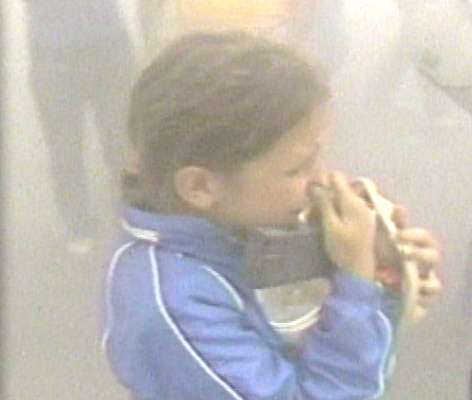 Key Bank Sr. Vice President Rick Gross says, "Everyone's already talking about bringing cameras and getting the best spots."
On Saturday morning, many Key Bank employees will be watching the demolition of their old building from across the street in their new building.
We're supposed to be here at 5:45, I believe, in the morning, and there's actually tickets being given out," Gross said.
Key Bank employee Brent Moore said, "I heard we may be asked to stay for about four hours."
That's right, the 100 employees who've bought tickets won't be leaving right after the 6:30 implosion.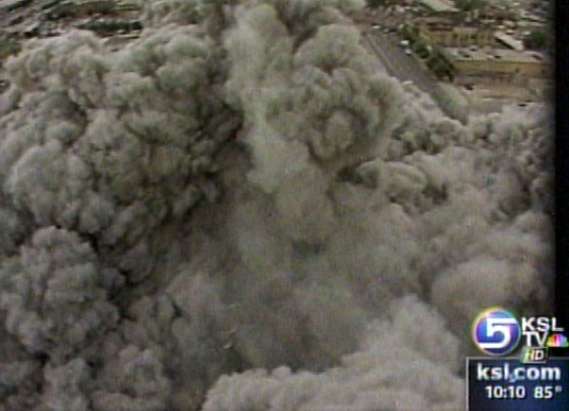 Gross said, "We're not allowed to leave until 10:30, so we're gonna wait 'til things settle down and there's no chance of any types of exposure."
Staying inside is exactly what air quality experts are hoping the public will do. They're strongly encouraging people to avoid the downtown area altogether on Saturday morning.
Bryce Bird, with the Utah Division of Air Quality, says, "What we're talking about here is levels that are far beyond any health standards that we have. With young people or people with already compromised respiratory systems, it would be dangerous for them to be in that area."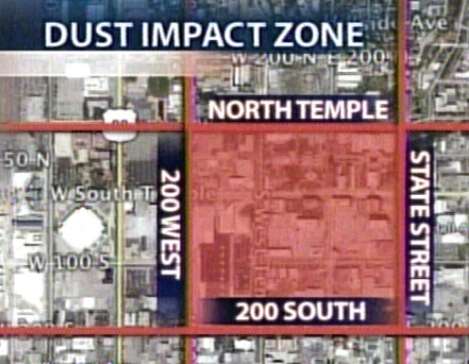 In 1983, the Newhouse Hotel was imploded downtown. Though planners tried to keep crowds away, thousands came to watch. Officials had predicted the dust would only rise two or three stories, but they were wrong. The crowds were caught off guard, trying to cover their faces and quickly get out of the area.
For the Key Bank Tower demolition, roads are being closed around the site in an effort to control the dust, but some who live just outside of that area aren't taking any chances.
Ben Petersen lives near the dust impact zone. He told us, "I'm probably gonna stay inside. They tell you all the time there's low risk, but I wouldn't chance it."
Air quality experts say the best place to watch the implosion is on TV. Eyewitness News will be covering the event live; we'll show you the implosion from a lot of different angles. You can watch it on KSL 5 this Saturday starting at 6:15 a.m.
×
Most recent Utah stories