Estimated read time: 2-3 minutes
This archived news story is available only for your personal, non-commercial use. Information in the story may be outdated or superseded by additional information. Reading or replaying the story in its archived form does not constitute a republication of the story.
John Daley ReportingDevelop renewable energy, reduce miles traveled by vehicles, improve efficiency -- an advisory group to Governor Huntsman is weighing those and many more recommendations today. The goal is to combat global warming. The big fight ahead in Utah may well be over renewables.
Like most places in the world, in Utah the bulk of our greenhouse gas emissions comes from our tailpipes and from our electric power, 90 percent of which is generated by coal-fired power plants. Today a key panel created by the governor issued recommendations to limit that pollution.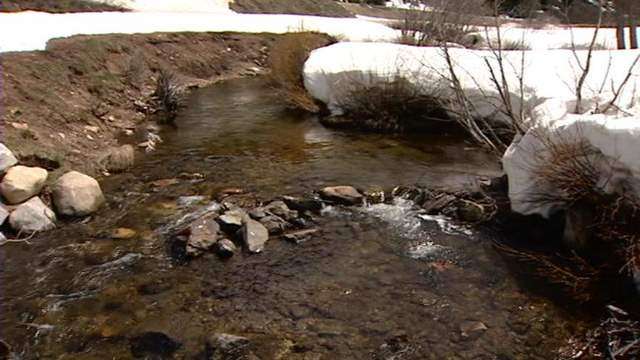 With new warnings about the dangers of global warming coming virtually every week, the Governor's Blue Ribbon Advisory Council on Climate Change has been reviewing studies and devising a strategy.
An eight-member scientific panel presented a sobering picture for our arid state, finding Earth is clearly warming.
With "very high confidence" the group says human-generated pollution, mostly from cars and power plants, is responsible.
Utah's temperature during the past decade was two degrees higher than the 100-year average, and water supplies and snowpack are projected to decline in the 21st Century.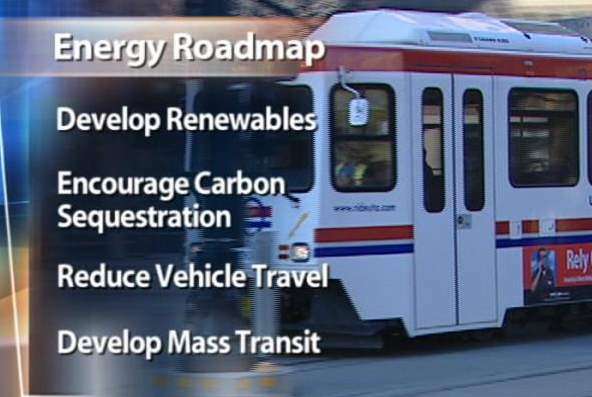 Still, opinions on the process diverge. One lawmaker said, "I think the jury is still out on that." A clean energy advocate, though, said, "I would give it a 10."
The council approved a variety of recommendations, including the development of more carbon-free renewable energy; sequestration, or burying of carbon dioxide from coal-burning power plants, a technology still a decade or more away; reducing vehicle travel and making it more efficient; and promoting mass transit.
One fight ahead is over a so-called renewable portfolio standard, setting a goal for renewable production by a certain year.
One mining executive says his industry won't fight it. "No, it's not a matter of fighting. We need all the energy sources we can marshal to meet our future energy needs. Coal will be a part of that; natural gas will be a part of that; renewables will be a part of that," David Litvin, president of the Utah Mining Association, said.
But at least one lawmaker predicts a strong headwind in the legislature. Representative Aaron said, "The renewable portfolio standard is going to be very difficult for the governor to get put in place without the buy-in from the legislature." He adds, at this point the support is not there.
The urgency was underscored today by a new report warning of record hot temperatures coming over the next decade. Final recommendations will go on to the governor, who is expected to unveil new policy goals on this issue over the coming months.
×
Most recent Utah stories