Estimated read time: 2-3 minutes
This archived news story is available only for your personal, non-commercial use. Information in the story may be outdated or superseded by additional information. Reading or replaying the story in its archived form does not constitute a republication of the story.
**(AP Photo/Kevin Wolf)**Amanda Butterfield Reporting
Toy maker Mattel has made another huge recall announcement. This one isn't just about lead paint, but choking hazards, too.
It's the second time in a month the world's largest toy maker, Mattel, has recalled toys. On the list this time are more than nine million toys, again all from China.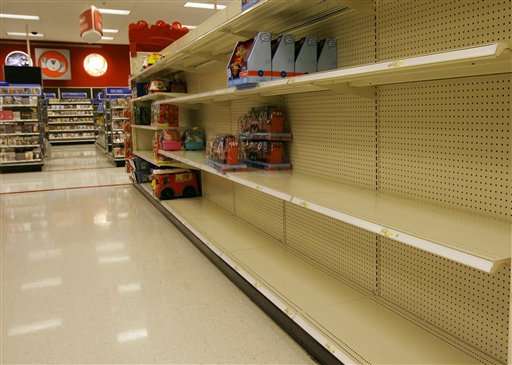 If you have any in your home, you need to take them away from your child immediately.
Jennifer Barton is once again looking through her kids toys for recalled items. A couple weeks ago it was Dora the Explorer and Big Bird she was checking for, now it's Polly Pocket.
"I think it's frustrating. As a mom, you go to the store and purchase toys you want your kids to come home and play with, and you don't have to worry," Barton said.
This latest recall includes 7.3 million play sets, including Polly Pocket dolls and Batman action figures that have small magnetic parts that can be swallowed.
Nancy Nord, acting chairwoman of the Consumer Product Safety Commission, said, "If more than one magnet is swallowed, they can attract inside the body, causing intestinal perforations, infections and blockages."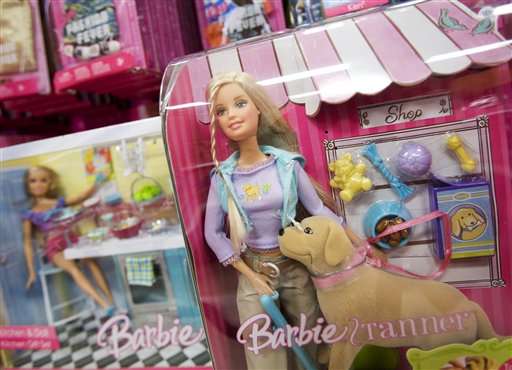 More than 250,000 'Sarge' die-cast toy cars also are on the recall list for containing lead.
Mattel's CEO says the company is doing everything it can to make sure this doesn't happen again.
Bob Eckert, Mattel CEO, said, "And no product is leaving any facility, whether in China or other country, unless every batch of that toy is tested."
It's a voluntary recall, and the Consumer Product Safety Commission says no injuries have been reported.
Nord says, "The scope of these recalls is intentionally large to prevent any injuries from occurring."
With about 80 percent of toys sold worldwide made in China, toy sellers are worried shoppers will shy away from their products.
The CPSC says although this is a big recall, it affects only a tiny fraction of hundreds of millions of toys on the market. It didn't affect any of Jennifer's kids' toys, but it will affect how she buys toys from now on.
Barton says, "I think I'll watch the labels a little closer and check 'em each time we purchase."
If you do find a toy on the recall list, take it away from your child immediately, and call Mattel at 1-888-597-6597. They'll explain what do to and give you a free replacement toy.
×
Related links
Most recent Utah stories