Estimated read time: 1-2 minutes
This archived news story is available only for your personal, non-commercial use. Information in the story may be outdated or superseded by additional information. Reading or replaying the story in its archived form does not constitute a republication of the story.
Sandra Yi ReportingAn Orem man reported his car stolen and ended up being taken to jail on a much more serious charge.
Police say the man should have just told the truth.
Yesterday morning, Alejandro Morantes called police from a PetSmart store in Orem to say his car had been stolen. He said he and his family had parked around the corner of the store and left the car unlocked with the keys still in it.
It was 7:30 a.m., so the store wasn't open. Morantes said when they got back to their car, he saw two men driving off in it.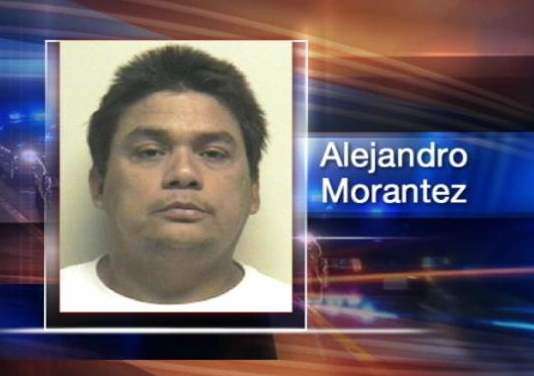 Police say there were a lot of holes in the story. Turns out their hunch was right.
Apparently Morantes made up the story when he didn't find his daughter at home. Police say things turned bad when he saw his daughter in the car with two male friends.
Lt. Doug Edwards of the Orem Police Department said, "I don't know if it was retribution against the young man that their daughter had been out with, or just what the case was. But that's kind of what it turned out to be."
Police say Morantes dragged his daughter out of the car and beat her on her back and legs with the handle of a toilet plunger.
When the two friends returned the car to Morantes' home, police got their side of the story and discovered Morantes had also beaten his wife the night before.
Morantes was arrested and booked into the Utah County Jail on charges of domestic abuse and filing a false police report.
×
Most recent Utah stories