This archived news story is available only for your personal, non-commercial use. Information in the story may be outdated or superseded by additional information. Reading or replaying the story in its archived form does not constitute a republication of the story.
PROVO -- Forget about a cash bonus for hitting the sales target -- the sales team at Provo-based Adaptive Computing got to blow something up.
Jess Arrington, an account executive at Adaptive Computing, said the deal was if the sales team was able to hit a certain car that they could, "blow up the boss's car."
Well, they did, and then some.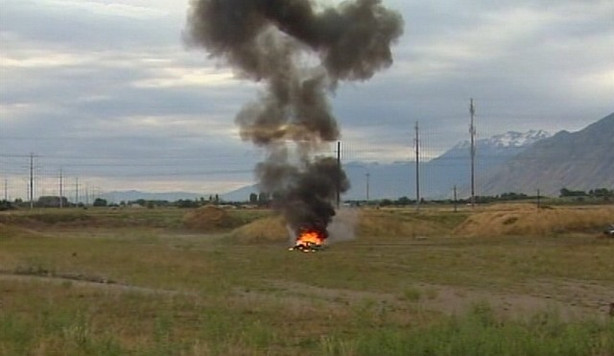 "We try to have fun with our company and we have overachieved our goals this last year, in terms of revenue," said the company's president Michael Jackson.
This wasn't just a wire-the-thing-up-with-some-dynamite-and-set-it-off kind of activity. It turns out, VP of Human Resources Rick Josephsen has spent 30 years as a special effects guy in Hollywood. He knows how make stuff explode and make it look really good.
Jackson decided to turn this into a celebration of a job well done. Employees and their families showed up for hot dogs, drinks and pyrotechnics.
For Josephsen, it was a simple project starting with some black powder a few gallons of gasoline. The Spanish Fork Fire Department was there to take care of the aftermath.
Members of the sales staff admit this incentive really was a motivating factor.
"It feels excellent," Arrington said. "It's good to finally see that piece of junk go up in flames."
Email: kmccord@ksl.com
×
Photos