This archived news story is available only for your personal, non-commercial use. Information in the story may be outdated or superseded by additional information. Reading or replaying the story in its archived form does not constitute a republication of the story.
SANDY — A soldier from Sandy was killed Tuesday in Afghanistan when enemy forces attacked his unit with an improvised explosive device, according to a release from the U.S. Department of Defense.
Spc. Preston J. Suter, 22, had been serving as a military policeman in Afghanistan since April, his mother Patricia Middleton said. Suter graduated in 2007 from Alta High School — where he played on the varsity basketball team — and had been pursuing a degree in criminal investigation at Snow College when he joined the military to serve his country and help pay for his education.
"He was an awesome kid," said Middleton, who lives in West Valley City. "He was so loveable."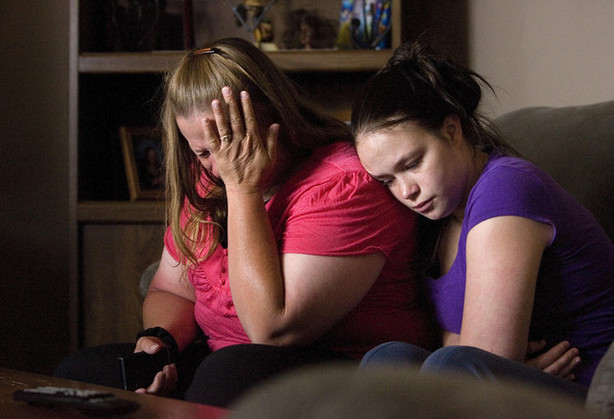 Also killed were Staff Sgt. Joshua A. Throckmorton, 28, of Battle Creek, Mich., and Spc. Jordan C. Schumann, 24, of Port Saint Lucie, Fla. The soldiers were supporting Operation Enduring Freedom and were assigned to the 709th Military Police Battalion, 18th Military Police Brigade, 21st Theater Sustainment Command, Hohenfels, Germany.
The attack occurred in Paktia province, Afghanistan.
Middleton said her son loved the military, but he had also expressed anxiety about serving in Afghanistan. She said he did not tell her he had enlisted until two days before he was sent overseas and that she worried about him every day since then. Prior to his tour in Afghanistan, Suter had been stationed in Germany where he met and recently married his wife, Nicole, in April.
"It's the worst thing in the world to bury your child," Middleton said. "He was going to come home on leave with Nicole and instead he came home in a box."
Middleton met her daughter-in-law for the first time on Wednesday, she said, when Suter's family met at Dover Air Force Base in Delaware to receive Suter's remains. Middlton described her as a "sweetheart" and said Suter loved his wife very much.
The couple met while Nicole was working at a military store at the base where Suter was stationed, Middleton said.
"The story that we got told last night was that he kept going in and going in and going in until she finally went out with him," Middleton said. "That sounds like Preston — persistent."
Samantha Suter described her brother as a strong man and said his military service and his goal of becoming a police officer fit his personality. She said the two of them were very close, especially when they were children.
"He was really loving and he cared about everybody and everything," Samantha Suter said.
Samantha is organizing a candlelight vigil in Suter's honor. It will be held Friday at 8 p.m. at Alta High School.
Email:benwood@desnews.com
×
Photos