Estimated read time: 5-6 minutes
This archived news story is available only for your personal, non-commercial use. Information in the story may be outdated or superseded by additional information. Reading or replaying the story in its archived form does not constitute a republication of the story.
VIDEO: Sunday Afternoon Mine BriefingJohn Hollenhorst and Sarah Dallof Reporting
It's been another day of disappointment at the Crandall Canyon mine, but rescue crews still believe there is a chance Kerry Allred, Luis Hernandez, Carlos Payan, Don Erickson, Manuel Sanchez and Brandon Phillips will be pulled out alive, after what is now seven days trapped in the mine.
Today we learned a video camera lowered through a drill hole failed to capture any sign of the men. Now a third hole will be drilled.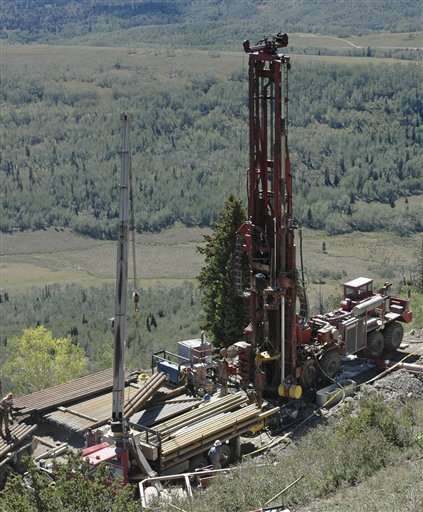 Richard Stickler, with the U.S. Mine Safety and Health Administration, "We are hoping and we're praying. It would be a terrible mistake to ever give up hope until you know for sure."
Although mining officials maintained a strong posture of hope today, they also gave a clearer picture of just how tough a challenge they face, and in some respects, it seems to be getting tougher. It's pretty clear that the six men's fellow miners are risking their lives daily. The rescue planners are making changes to keep them safer.
As families departed from their daily briefing, they had essentially no good news to buoy them up.
Robert Murray, President of Murray Energy Corporation said, "As the time passes, the grieving becomes more critical, but they're doing well. But it's not going so well for the rescue miners digging their way horizontally through tunnels jammed with fallen coal."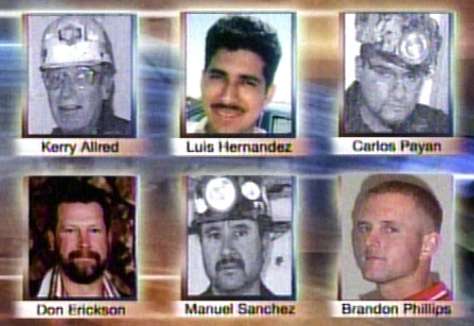 Rob Moore, Vice President of Murray Energy Corporation, says, "The conditions underground are very difficult."
The rescuers had to be evacuated at one point because of two bounces, sudden shockwaves in coal under tremendous pressure. They're bringing in better equipment for shoring up tunnels and speeding up the rescue.
"And they're some of the most difficult conditions that I have ever seen in my 50 years of mining," Murray said.
The second attempt to get underground video with a camera down the drill hole was another disappointment. There wasn't enough light to see more than 10 or 15 feet, although they did see some mining equipment.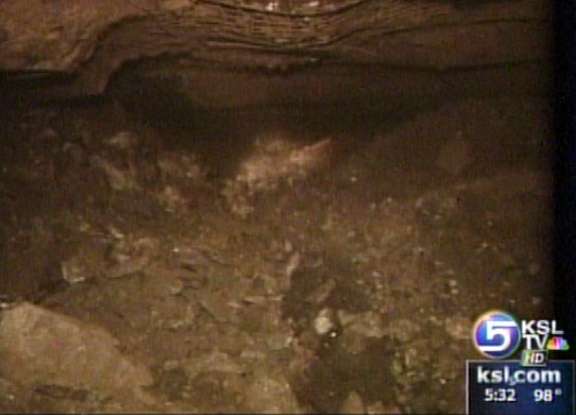 Stickler said, "We couldn't identify anything specifically belonging to an individual miner."
The rescuers plan to use tracer gas to document airflow in the collapsed mine. They're also planning to drill a third 8-inch hole to an area where it's hoped the missing men sealed themselves off from bad air. But it's guesswork, based on their training.
"We don't know exactly what direction they would have gone," Stickler admits.
The drill rig was to be relocated to a new position late Sunday where it will send the drill down 1,414 feet. The previous holes were more than 1,800 feet.
Rescuers have also been slowly moving horizontally through the mine to try to reach the men.
The horizontal route was blocked about 2,000 feet from the men. As of late Saturday, rubble had been cleared from about 650 feet of that route. Officials said the pace has been slow because of the need to install extensive roof and wall supports with each advance.
The mine's owner was on the defensive once again about whether his mining techniques might have triggered the disaster. "It was a perfectly safe mining plan. We've had a once in a lifetime disaster here," Murray said.
The Huntington community is still uniting in hope and faith. As many wait for news about the trapped miners, people have put up yellow ribbons and made signs expressing hopefulness for a successful rescue. Others gathered in churches to pray for their safety.
The families and friends of the miners continue to wait for news of their loved ones, a wait that's beginning to take its toll. They're trying to stay optimistic though, getting together, eating and sharing stories about their miner. But every day that passes with no good news makes the wait that much harder.
Church bells mark the beginning of mass, with special prayers for the six trapped miners. For many of the waiting families, religion is more important than ever.
Jose Sandoval Sanchez, whose cousin is one of the men trapped in the mine, said, "It's huge for all of us. Everyone is wearing something, jewelry. Faith is huge for all of us, all we can do is pray."
Jose Sandoval Sanchez now wears his rosary around his neck. "Definitely a time of grief and loss, ups and downs," he said.
Today's meeting was one of those downs; there was no good news, only news of more work on a new bore hole, meaning more waiting for the families of the trapped and families of the rescuers.
Julie Jones' son is on the rescue team. She says. "It is scary, but last night he said, 'Mom, I'm tired, but I'm going back,' and that's what they need to do."
Frustrations continue to creep out, aimed at mine owner Bob Murray.
Filomena Lee says, "Mr. Murray is not telling the 100 percent truth. I don't believe that."
It's also aimed at the government. Family members of at least two miners are still waiting for hardship visas.
Pastor Donald Hope said, "In a case like this, if we could have compassion and allow a family to be together…"
But in this tight knit community, there still is no shortage of love, hope and faith.
The governor also met with families this afternoon. The meeting before that, with mine officials, ran three and a half hours. They say they wanted to give the families the chance to ask every possible question, but with little news, there were few answers.
The Red Cross and the Salvation Army have been on the scene, providing food, water and other help to the first-responders and volunteers. If you'd like to help, call the Salvation Army at 1-800-SAL-ARMY, or click on one of the links provided at the right.
×
Related links
Most recent Utah stories