Estimated read time: 1-2 minutes
This archived news story is available only for your personal, non-commercial use. Information in the story may be outdated or superseded by additional information. Reading or replaying the story in its archived form does not constitute a republication of the story.
Alex Cabrero ReportingIt has been a long six days for search and rescue teams looking for the trapped miners in Emery County. It probably seems even longer for the families of the trapped miners.
Every day since the mine collapsed, two or three times a day, the families are updated with the latest information from mine company CEO Robert Murray.
Today was no different. Except this time, the families were hoping to see video from inside the mine.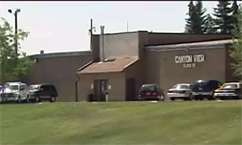 Each time there is an update, families gather at the junior high school in Huntington, and each time they hope to hear something new.
Today was a big day because that second drill that allowed the camera to go down, punched into the mine where they believe those miners were working when the mine collapsed. But still, nothing. Family members, like all of us, don't have any information about their loved ones.
We asked Maria Buenrostro, sister-in-law to trapped miner Manuel Sanchez, if there was good news. "No," she said. "No more comments."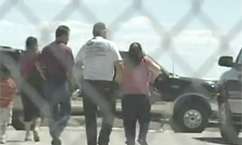 Tomas Hernandez is Luis Hernandez' uncle. We asked him how his family is doing.
"We are very sad with what's going on," he said. He said his nephew's wife is "sad. She is hurt with all that is going on." But he said, "She has lots of hope. I saw her last night and she has hope that her husband is still alive."
It appears the families are starting to get extremely disappointed about the lack of news. All they can do is continue to wait, as difficult as that is, and has been for the past week.
Tonight at 7:30 a special prayer service will be held at the Huntington LDS Stake Center. We'll have a report on that tonight on Eyewitness News at 10.
×
Most recent Utah stories