This archived news story is available only for your personal, non-commercial use. Information in the story may be outdated or superseded by additional information. Reading or replaying the story in its archived form does not constitute a republication of the story.
LEHI — A Utah County woman is reaching out to Lehi city leaders after a discriminatory experience at the Lehi Round-Up rodeo.
The woman, who didn't want to be identified, took her family to the rodeo last Thursday because her son loves horses. Things started innocently enough. The public announcer asked how many people in the crowd were from Idaho, who was from surrounding states, and people were raising their hands.
---
I felt people's stares, or their look, upon my family.
–Lehi woman
---
He went on to ask people who were born outside the United States to raise their hands. Then he asked if there were any illegals at the rodeo. At that moment, a train went by, and he said, "Let's round them up and put them on the train."
The woman said she was shocked. "I felt people's stares, or their look, upon my family."
She said that really bothered her because she doesn't want them to feel inferior just because they are Hispanic. She said she's lived there for years; her family members are citizens.
---
It's a joke and is "not offensive in any shape or fashion." -Andy Stewart, rodeo announcer
---
"I'm not a person to complain about things, but this really did bother me," she said.
She told officials about it, they acknowledged it, but it happened again the next nights at the rodeo.
On Friday, she said rodeo officials told her they didn't mean to offend anyone, but they never apologized for the remarks.
As for the public announcer, he had no comment.
Now the woman is reaching out to city leaders and county legislators. She said she received an email from a Lehi City Council member on Sunday saying what happened isn't right.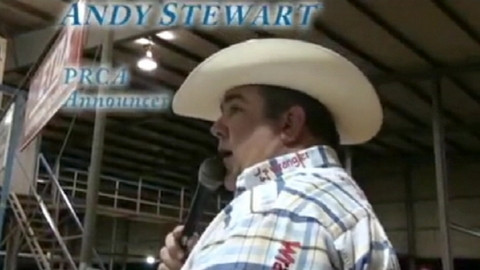 She said she appreciated hearing that. "Really, what it comes down to is my family is going to grow up in this city."
She says the best she can do, is teach her own children tolerance and respect for themselves and others.
Andy Stewart, the announcer involved, is based out of Louisiana and travels the country calling rodeos. He says he asks illegal aliens to identify themselves at every event. He claims it's a joke and is "not offensive in any shape or fashion."
Stewart denies saying anything about rounding anyone up and putting them on a train.
---
Written by Mary Richards with contributions from Sarah Dallof.
×