This archived news story is available only for your personal, non-commercial use. Information in the story may be outdated or superseded by additional information. Reading or replaying the story in its archived form does not constitute a republication of the story.
OREM — An Orem pastor's spirit of forgiveness is being severely tested after brazen thieves plundered his church property on a huge scale.
"They keep cutting the gates down and helping themselves," says Pastor Dan Grinder, of the CenterPoint Church.
His congregation was storing building materials for a proposed church campus, but pressure from the crooks got so bad they had to move them. Grinder has been trying to keep one step ahead of the crooks by putting his building materials behind fences.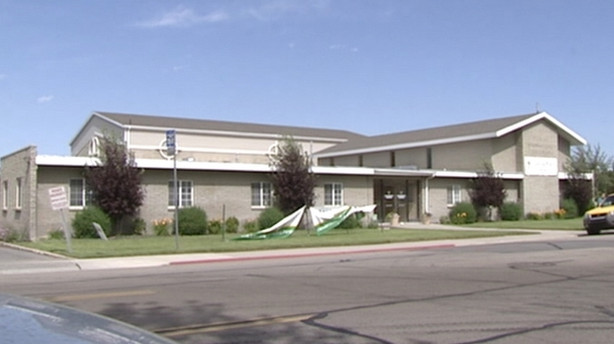 "I keep moving it, keep trying to secure it better," Grinder said, "and they just seem to follow it around."
Scrap metal theft is one of the most common crimes, but this one is out of the ordinary. Most of the losses have been aluminum building materials that have been disappearing by the ton.
When the 700-member congregation outgrew their existing church in Orem, they bought tons of aluminum. It came from several aluminum-frame buildings that were dismantled in California. The plan was to use the materials to build a new church campus with five aluminum and fabric buildings. The congregation hauled the materials to newly purchased property in Orem.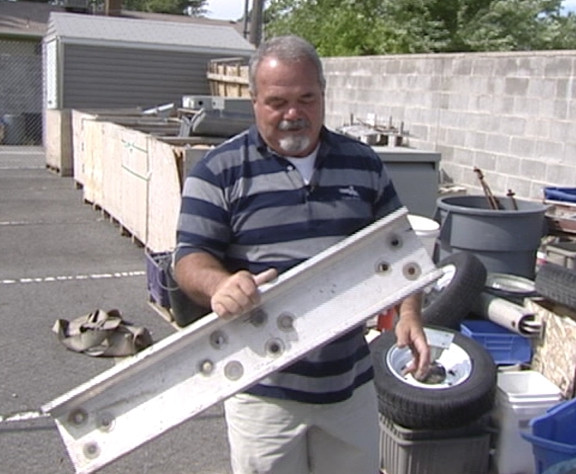 Lately, the hardware has been disappearing by the truckload in pallet-sized quantities.
Two weeks ago Richard Carter, 30, was allegedly caught red-handed with $2,400 worth in his truck. But police do not think he's responsible for all the thefts.
"We've been moving the metal around, trying to keep it safe," said Sgt. Craig Martinez, of the Orem Department of Public Safety. "But these guys, whoever is helping him, just keeps finding out where it's at."
Grinder estimates he's lost several thousand pounds of materials in several late-night episodes. "So far it's well over $300,000 of parts that have been stolen," Grinder said.
"Yeah, that's what his replacement cost will be," Martinez said. "Whoever is stealing this is not getting anywhere near that much." He says recyclers are currently paying around 60 to 80 cents a pound for scrap aluminum, far less than the hardware's value to the CenterPoint Church
"God loves 'em," Grinder said. "Even when they do something wrong, he still loves 'em."
But the CenterPoint pastor also believes when someone does something wrong, they have to pay the consequences. He'd like to see some consequences, soon.
Email: hollenhorst@ksl.com
×
Photos