Estimated read time: 1-2 minutes
This archived news story is available only for your personal, non-commercial use. Information in the story may be outdated or superseded by additional information. Reading or replaying the story in its archived form does not constitute a republication of the story.
Gene Kennedy ReportingA new event going on right now at the Weber County Fair has a lot of people talking. It's meant to draw a new audience, but it's also drawing a lot of criticism.
Soak it up Utah, the Weber County Fair is back and it has a new attraction. It's Cage fighting, or Ultimate Fighting, a combination of jiu jitsu, kickboxing and wrestling.
Tonight inside this octagon, two men will fight until someone is knocked out or taps out. It's a popular sport.
Oscar Egbert says, "I've seen it in Vegas. I think it's great that they got cage fighting. It brings diversity to the fair." Kim Keeler says, "My husband would come and watch it if he knew it was here."
Rich Layton, the fight organizer, says, "My understanding is that the fair board is looking to bring in the demographic of the 18 to 30 year old male."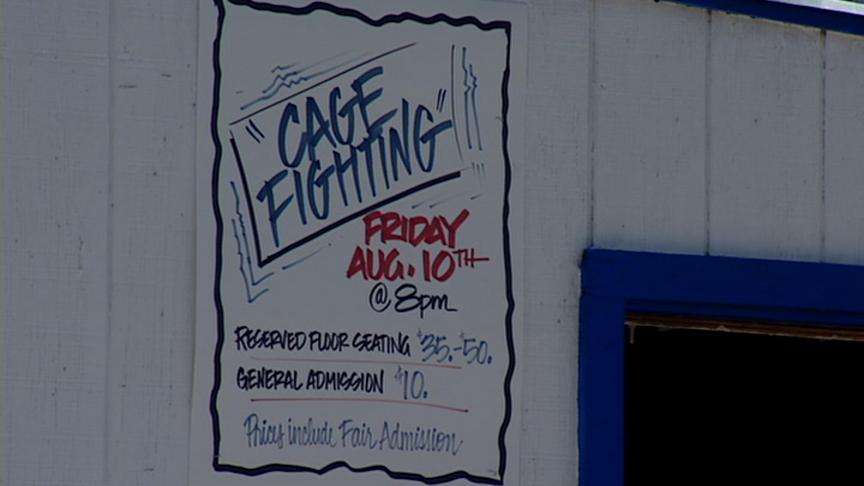 Weber County commissioners hired Rich Layton of OFA productions to get fight watchers to the fair. He says, "I think it's gonna bring a level of excitement they've never had before."
Layton says Ultimate Fighting is no more dangerous or cruel than bull riding or rodeo or the demolition derby, but opponents say it's not the participants they're concerned about, it's the public.
Don Child operates a pony ride at the fair. He says, "I've watched that on television and I think them guys are awesome athletes, but I think it could spark trouble on the fairgrounds."
We'll know soon enough if the fair wants to go another round with Cage fighting or stick with the traditions.
The Cage Fighting match wraps up at 11:00 tonight. The fair goes from August 8th until the 11th.
×
Related links
Most recent Utah stories