Estimated read time: 2-3 minutes
This archived news story is available only for your personal, non-commercial use. Information in the story may be outdated or superseded by additional information. Reading or replaying the story in its archived form does not constitute a republication of the story.
John Hollenhorst ReportingSince the week-long drama began, mine owner Bob Murray has been arguing that safety is his top priority, that nothing matters more to him than keeping his miners safe. But that claim may have been undermined a bit by a newspaper report published this morning.
The Salt Lake Tribune dropped a bit of a bomb on Bob Murray this morning, with data provided by the Mine Safety and Health Administration. It suggests a dismal safety record in other states, especially at a mine he owns in Illinois.
Murray's outspoken public persona in Utah this week is in keeping with his style elsewhere. He's publicly battled regulators and politicians and he's argued that, as a former miner, he knows the industry and safety from the inside out.
But a mine he owns in Illinois has racked up almost 3,000 safety violations in the last two years, according to the newspaper story. At that single mine, he's been ordered to pay more than $2 million in fines.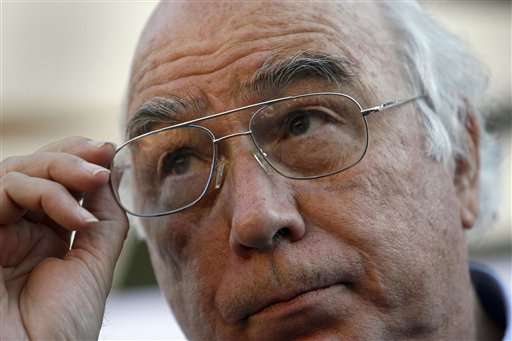 Utah's top mining regulator says Murray is a new player in Utah. He bought out the Andalex mining properties late last year.
John Baza, Utah Director of Oil, Gas & Mining, said, "Our track record with him right now is pretty clean. He's operated as well or better than some of the other mines that are operating in Utah."
When asked if he had any concerns about Murray's record in other places, Baza replied, "No, I've only heard a lot of those things by rumor and second-hand. And we're trying not to base any decision-making in Utah on what's occurring in other states."
The Utah data does look relatively good, just a few dozen violations and a few thousand dollars in fines. Murray contests many of the violations and says many others are very minor. Overall, he claims to have one of the nation's best safety records. In any case, with six miners trapped, he'll undoubtedly get more scrutiny than ever before.
×
Most recent Utah stories