This archived news story is available only for your personal, non-commercial use. Information in the story may be outdated or superseded by additional information. Reading or replaying the story in its archived form does not constitute a republication of the story.
SALT LAKE CITY -- Leaders of 10 faiths in Utah came together Wednesday to celebrate the opening of the Walk of Pioneer Faiths at This is the Place Heritage Park.
Catholic Bishop John Wester dedicated the Walk, and leaders of other religions -- including Elder M. Russell Ballard of the Church of Jesus Christ of Latter-day Saints -- spoke to a crowd of hundreds.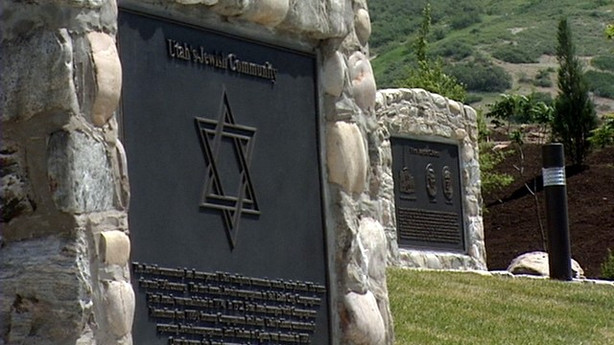 Those who gathered called it an historic day at the park. Leaders of the faiths have worked with park managers to recognize their own pioneers who also helped settle the West.
"It's a wonderful moment for the history of the state of Utah as we celebrate our heritage, as we celebrate our history," Bishop Wester said. "It's nice to honor their courage and tenacity and to remind us of our roots."
On the Walk of Pioneer Faiths, nine monuments pay tribute to pioneers of these faiths: the Catholic Church, the Jewish Congregation Kol Ami, the First Congregational Church, the Episcopal Church, the First United Methodist Church, the First Baptist Church, the First Presbyterian Church, Zion Evangelical Lutheran Church and the Greek Orthodox Church. Each monument tells the story of the beginnings of these faiths in Utah.
The Walk of Pioneer Faiths leads up to the new Garden Place, a multi-use event center. The purpose of the Walk and the center is to make sure everyone feels welcome.

Virtual Tour
CLICK HERE to take a virtual tour of This is the Place Heritage Park.
"I just continue to meet people who think this is a Mormon park, and that's natural because Brigham Young is the main featured person and he's the one who said, 'This is the place,'" said Executive Director Ellis Ivory. But the new building will be available to everyone, he says, as a year-round center for receptions, dinners and concerts.
"This is the Place Heritage Park belongs to everybody. It belongs to all faiths, it belongs to all cultures," Elder Ballard said. "Just doing the Walk of Faith is our way of expressing our love and welcome to all those who wanted to come and enjoy this beautiful spot and remember our heritage."
"I think this is representative of the unity and the inclusion that we see in our society, and we just hope that This Is The Place Heritage Park will be looked at as a helper to that end," Ivory said.
Elder Ballard said with the new building and monuments "the faith has made remarkable progress together."
Lt. Gov. Greg Bell agreed, saying religious freedom is the centerpiece of life in Utah
Email: cmikita@ksl.com
×
Photos
Related Links