Estimated read time: 2-3 minutes
This archived news story is available only for your personal, non-commercial use. Information in the story may be outdated or superseded by additional information. Reading or replaying the story in its archived form does not constitute a republication of the story.
Alex Cabrero ReportingAs we all wait for word on the condition of those trapped miners, their families are desperate for information. Rescue efforts have been slow, but they're not giving up hope.
We haven't been able to speak directly with family members just yet, but we did speak to those who chatted with family members at the junior high school. They say those families members were very disappointed in last night's news that it is going to take longer to reach their loved ones. Now all they can do is wait and continue to hope.
Huntington Mayor Hilary Gordon has only been mayor for three weeks but already has been through more than most mayors.
"I feel like in my heart I am still helping, in representing the citizens of Huntington," she said.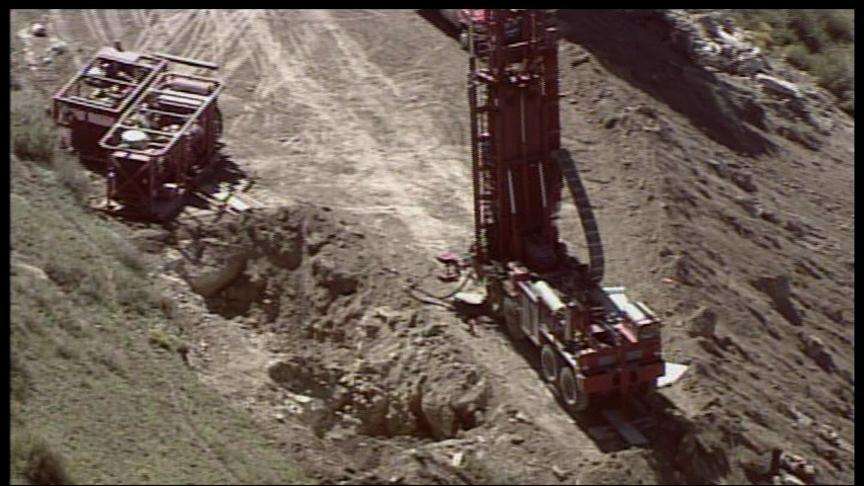 While the miners' immediate families haven't been open to speaking publicly about their loved ones yet, they have been chatting with Gordon. She's been coordinating meals for them at the junior high. She says it's heart-breaking to see what they're going through.
"All the emotions you can probably think of are going through their minds right now, but I feel like they're doing extremely well under the circumstances," she said.
Meanwhile, the mining company CEO has been defending and protecting the families, saying they should not be a part of any media stories on this tragedy.
"They are free American citizens who can say and do what they wish. However, I have advised them not to talk to you," said Robert Murray. "I would hope we can we could get to the point where we could get a liaison going through, instead of just myself."
Murray has also been busy deflecting rumors three of the six men trapped are Mexican nationals, and rumors that the three aren't documented workers.
"I know that our company has never hired illegal aliens ever, so I'm sure that these miners are totally here legally," he said.
That's something not even the mayor knows about. "I could not tell you if they're undocumented. I know some of the family personally," she said.
She says rumors can fly as fast as people can spread them, but the focus is on the six men trapped.
"It's just a difficult time waiting, always difficult," she said.
And that is the most difficult part right, just waiting.
Again, the family has been communicating with some residents that live here in the Huntington area.
Tonight there is a candlelight vigil at the rodeo grounds. People will start gathering there at 8:00, the candles will be lit at 9:00 to let the families know that even though it's their family members trapped, the whole community is affected.
×
Most recent Utah stories