Estimated read time: 1-2 minutes
This archived news story is available only for your personal, non-commercial use. Information in the story may be outdated or superseded by additional information. Reading or replaying the story in its archived form does not constitute a republication of the story.
Gene Kennedy ReportingThe media got a look inside the Crandall Canyon mine this afternoon.
We were a couple of hundred feet from the mine's entrance. KSL and other media outlets witnessed a rescue operation literally starting from square one.
Photographers, local and national, poured into the Crandall Mine property. Nearly 24 hours ago it was unsafe territory; air pressure shook the mine's walls so severely pieces started caving in. Rescuers had to evacuate.
Mine general manager, Lane Adair, said, "We came close to losing additional miners. We pulled pack and we regrouped."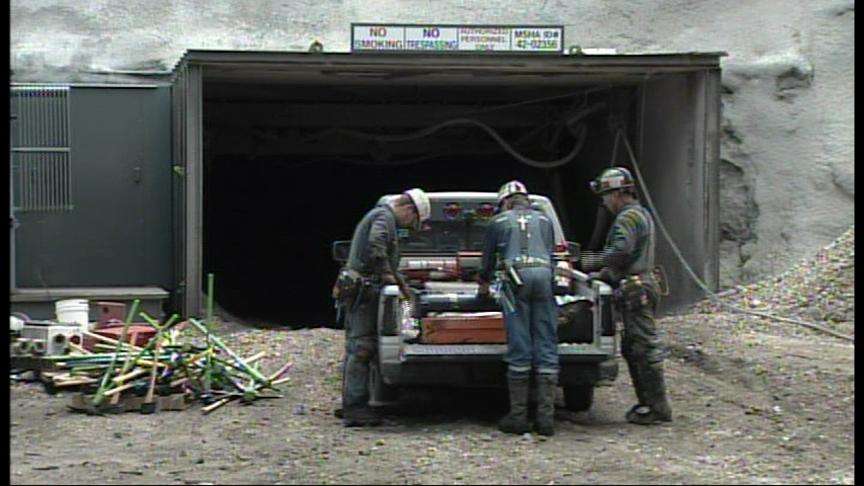 Now they make their way back in with additional machines and a plan to build a tunnel to reach the trapped miners. Adair described how steel pipes and wooden posts are being used to build a tunnel.
For all the rescuers, saving the six is not just a job. Bodee Allred, cousin of trapped miner, said, "I know these gentlemen quite well. I've worked with them past 11 years and one of them is my cousin; I've known him all my life."
He was talking about Kerry Allred, who has been identified as one of the trapped miners.
They really are trying to hold out hope, but there is still no contact with the trapped miners.
General Manager Adair says if there continues to be seismic activity on the mountain, the rescue operation could be halted again. He also admits that there may come a point when the rescuers simply can't continue.
Obviously they're not at that point right now, they still are holding out hope, even though it's very difficult. They are just trying to do whatever they can to save those men.
×
Most recent Utah stories