Estimated read time: 1-2 minutes
This archived news story is available only for your personal, non-commercial use. Information in the story may be outdated or superseded by additional information. Reading or replaying the story in its archived form does not constitute a republication of the story.
**AP Photo/The Salt Lake Tribune, Francisco Kjolseth**Ed Yeates Reporting
The University of California at Berkeley tonight confirms what seismologists have said from the beginning: The collapse inside the Crandall Canyon Mine was not caused by an earthquake.
As we reported Monday, seismograph waveforms have fingerprints, if you will, often showing the source of ground shaking.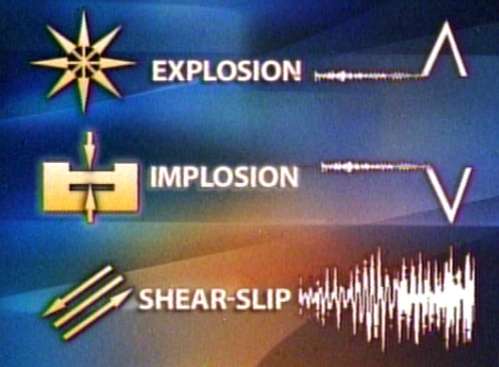 For example, an explosion, say from a surface mine blast, will spike upwards. An implosion from a full or partial mine collapse spikes downward. If shaking comes from a naturally occurring earthquake, such as a slip along a fault, spikes are up and down.
It was the initial downward spikes from multiple seismographs that Berkeley identified in its computer model. That report, released tonight by the University of California, confirms what the University of Utah identified on Monday -- seismic waves recorded on instruments came from an underground collapse, not an earthquake.
Scientists say the disagreement between them and the owner of the mine over the past three days has been unfortunate.
James Pechmann, with University of Utah Seismograph Stations, says, "He's not a seismologist. I think his interpretation of our data needs to take that into account."
Scientists say seismicity in the mine most likely is coming from additional movement or failures, again not from an earthquake but from the aftermath of the collapse itself.
×
Most recent Utah stories