This archived news story is available only for your personal, non-commercial use. Information in the story may be outdated or superseded by additional information. Reading or replaying the story in its archived form does not constitute a republication of the story.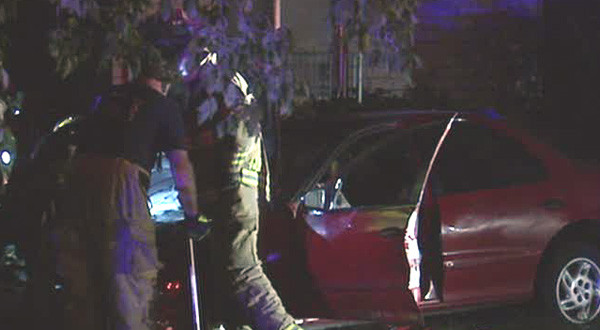 WEST VALLEY CITY -- A woman lost control of her car and ended up on the lawn of a West Valley City home.
No one was hurt in the incident, which happened just before midnight.
Police say the woman was driving too fast on Benview Drive, slammed into two parked cars and came to a stop on the lawn.
Her car caught fire but a neighbor was able to put the flames out.
The crash is under investigation.
×