This archived news story is available only for your personal, non-commercial use. Information in the story may be outdated or superseded by additional information. Reading or replaying the story in its archived form does not constitute a republication of the story.
VERNAL — The man authorities are seeking in connection with a fatal shooting Saturday in Lapoint, Uintah County, has a history of violence.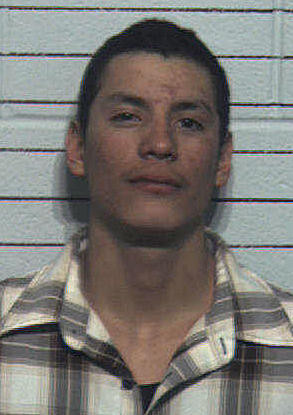 Bruce Silva has served time in federal prison for shooting a man in March 2007 and is on federal probation for assaulting a fellow prisoner in April 2010.
Silva, 23, is suspected of fatally shooting James Edward Carey and wounding Jared R. Hurley during a confrontation Saturday at a home near 5000 East and 7000 North, according to Uintah County Undersheriff John Laursen.
Carey, 25, was taken by private vehicle to Uintah Basin Medical Center. Doctors were unable to revive him, Laursen said. Hurley, 34, was taken to UBMC by ambulance and then flown to University Hospital, where he was listed in stable condition Sunday, the undersheriff said.
Detectives initially believed there were only four people at the home when the shooting occurred, including the two victims, Laursen said. They are now trying to track down at least 10 people who may have witnessed the shooting, he said.
A law enforcement source with knowledge of the investigation said Silva arrived at the home about 10:30 p.m. with a large group of people in two vehicles. There was an apparent confrontation over the sale of drugs in an area Silva claimed as his own and he began shooting, said the source, who asked not to be identified.
Carey and Hurley have both had recent drug-related brushes with law enforcement in the Uintah Basin.
Carey was charged in May 2010 in 8th District Court with offering or arranging to distribute a controlled substance, a second-degree felony. He pleaded guilty to the charge in November in exchange for the dismissal of burglary and theft charges in an unrelated case.
Hurley was charged on May 23 in 8th District Court with possession of a controlled substance with intent to distribute, a second-degree felony, and four misdemeanor charges. The charges stem from a May 13 traffic stop where sheriff's deputies said they located more than 54 grams of methamphetamine in a hidden compartment in the vehicle Hurley was driving.
As for Silva, he was one of four men charged in 8th District Court following a gang-related riot at a June 2006 carnival in Roosevelt. He ultimately pleaded guilty in that case to assault on a police officer, a class A misdemeanor, in August 2006.
Silva was charged again in January 2007 with possession of a controlled substance, a second-degree felony, following a traffic stop in Roosevelt. That charge was dismissed after a federal jury convicted Silva of aggravated assault with a dangerous weapon while within Indian Country for the March 2007 gang-related shooting of Quincy Uncasam on the Uintah and Ouray Indian Reservation.
Uncasam survived the shooting. Silva was sentenced to serve three years in federal prison, with credit for time served, and ordered to spend another three years under federal supervision after his release.
Then, in April 2010, while Silva was being kept in a holding cell at the Frank E. Moss United States Courthouse in Salt Lake City, he assaulted another prisoner. He pleaded guilty to assault and was sentenced to another six months in federal prison and another year on probation.
Investigators do not know whether Silva is still in the Uintah Basin. They believe he may be driving a white Ford F-150 club cab pickup truck, Utah plate Z38 3PX.
Anyone with information about Silva or the shooting should call the Uintah County Sheriff's Department at 435-789-4222.
Sheriff's detectives, Vernal police detectives, Utah Highway Patrol troopers, and state Division of Wildlife Resources conservation officers, the FBI and a federal probation officer are all aiding in the investigation and the search for Silva. Uintah County Attorney G. Mark Thomas was also seen working with investigators Sunday at the home where the shooting occurred.
Email:geoff@ubstandard.com
×
Related Stories