Estimated read time: 2-3 minutes
This archived news story is available only for your personal, non-commercial use. Information in the story may be outdated or superseded by additional information. Reading or replaying the story in its archived form does not constitute a republication of the story.
Ed Yeates ReportingThe State Department of Transportation this week is beginning an accelerated inspection of bridges following a request by the governor.
A long bridge over I-80 is not falling down, and State engineers want to keep it that way.
As technicians inspect bridges they'll do things as simple as tapping with a hammer to probing with ultrasound. Technician Nick Romero looks for something the naked eye cannot see. He uses ultrasound, seeking out hairline fractures that may be somewhere inside a pin that goes all the way through the girder.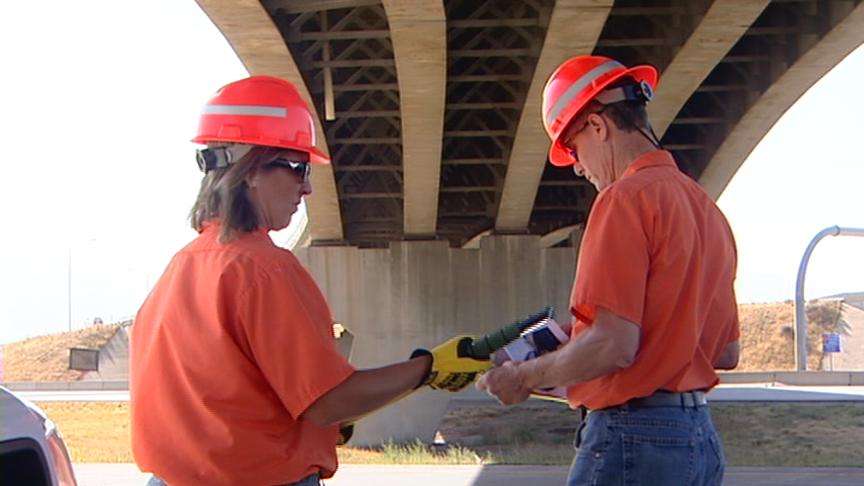 He demonstrates how the scanner registers. A little spike appears if a fracture is found.
David Eixenberger, UDOT Deputy Bridge Engineer, said, "We had one just as recently as four or five months ago we identified a crack in one pin."
The pin was replaced in that bridge, as will others if they're found in other bridges.
From high tech stuff to a simple hammer engineers listen to the sound. A healthy ping, ping, then a dull thud, which shows a spot of breaking overlay - something that may need fixing but does not affect the bridge's integrity.
Technicians can gather as much as 300 fields of information from an inspection.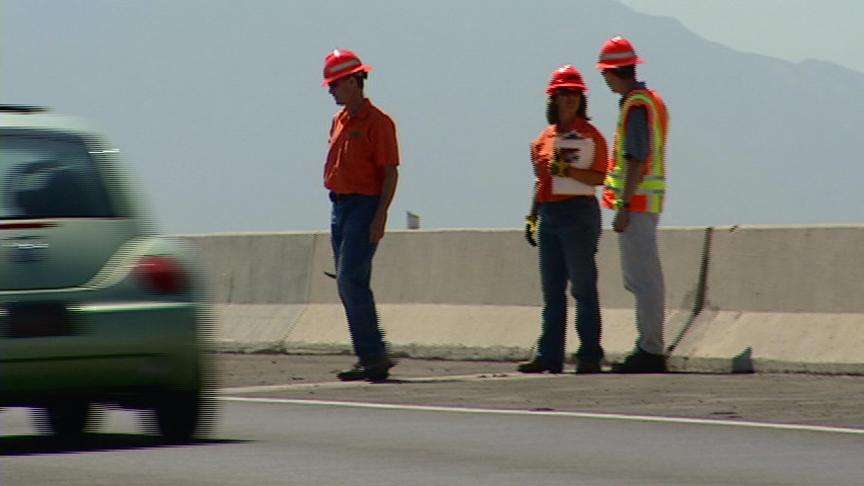 David Eixenberger says unlike the bridge collapse in Minnesota, many of Utah's bridges have multiple beams so if one should fail, others don't.
Commenting on the Minnesota bridge collapse, Eixenberger said, "You'll probably see nationwide a major case study of that failure. The number I've heard, we've had one or two in the past 25 to 30 years, out of over a half million bridges."
In addition to how structures are built, that study could look at the increased number and weight of trucks now using bridges.
Also under scrutiny is heavy construction equipment that sits and moves on bridges while they're being maintained. The case study could look at everything.
×
Most recent Utah stories