Estimated read time: 2-3 minutes
This archived news story is available only for your personal, non-commercial use. Information in the story may be outdated or superseded by additional information. Reading or replaying the story in its archived form does not constitute a republication of the story.
Whit Johnson Reporting An altercation at a wedding celebration in Ogden resulted in four people getting shot. Two of them died. Police believe the shooting was gang related.
Investigators are currently looking for several suspects.
We have learned the two people killed were 22-year-old Sabrina Prieto and 29-year-old Resendo-Nava Nevarez.
An Ogden home was supposed to be the friendly meeting place for a party following a wedding. But celebrations ended just before 1 a.m. when a group of guests got into a violent altercation.
Lt. Mike Ashment of the Ogden Police Department said, "That [the altercation] gets heated, and then after that shots are fired."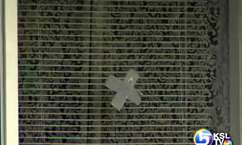 Bullets struck four people. They were taken to local hospitals. Two of the victims, a man and a woman, died.
A neighbor, who asked not to be identified, said, "I peeked my head out the window and there were just cops everywhere."
That neighbor heard stray bullets break through his truck window. "I just thank the Lord that everybody in my family is OK."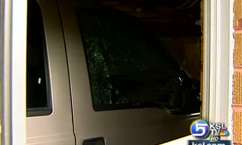 Christina Rivera lives across the street. Her reaction to the whole thing is sadness and anger. "Innocent people get hurt, and other people have to suffer for other people's stupidity," she said.
Rivera knew the woman who was killed, and was at the party earlier that night. She says now she's scared. "You know, I hope somebody doesn't come back with some retaliation or something like that."
Ogden police are still sorting out the crime but strongly believe gang violence is to blame.
Lt. Ashment said, "Any time you have a shooting, especially in a public place where there's a gathering of a lot of people, there's certainly risk that anybody could catch a stray round."
The neighbor said, "It scares the death out of me."
Officers couldn't tell us if the victims were specifically targeted or simply in the wrong place at the wrong time.
The two victims who survived are expected to be OK. One of them, a woman, remains in the hospital. The other, a man, has already been released.
Again, the suspects are still on the run.
×
Most recent Utah stories