This archived news story is available only for your personal, non-commercial use. Information in the story may be outdated or superseded by additional information. Reading or replaying the story in its archived form does not constitute a republication of the story.
LINDON -- Shifting winds blew in more challenges for firefighters in Arizona, but they managed to fight off flames in the mountain retreat town of Greer.
That's a big relief for one Utah family with deep ties in that town.
"So much of it is going to be burned," says Sharon Tomlinson of Lindon, keeping an eye on the latest developments on several websites on her computer.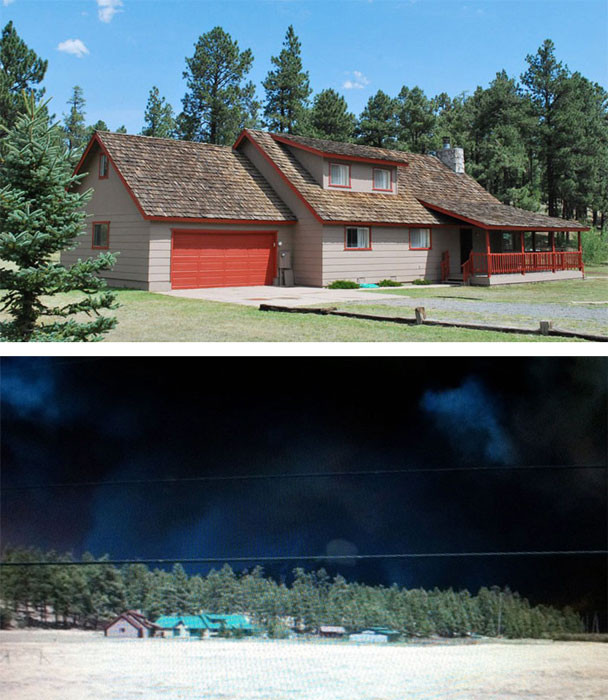 The Wallow Fire is now the second largest in Arizona history, still raging uncontained across the eastern part of the state. They still have zero containment. The fire has scorched 525 square miles, mostly in ponderosa pine forest.
As the massive fire surrounded Greer and firefighters lit backfires to protect the town, Tomlinson thought of her many family members and friends who live and vacation in the community.
"I have memories, whether or not it burns," she says. "But it's important because there are so many people who live there who make their livelihood."
Tomlinson feels a bond with the community and has fond memories of times spent at the cabin her father built 20 years ago.
"My family was sent down there by Brigham Young to settle Nutrioso," she says, pointing on a map to the town southeast of Greer.
Her grandparents pioneered the area. Her grandmother was the community mail carrier.
"That's my grandparents' home. Now, it's the White Mountain Lodge," she says, showing pictures from a scrapbook.
Related
Tomlinson's extended family still enjoys a serene cabin retreat, and she still counts many relatives in Greer.
Firefighters were able to protect the main part of town. The wildfire wiped out a half-dozen homes, but on the opposite side of town.
Winds are expected to shift to the east from the northeast, and that could challenge efforts to contain that flank of the fire. It's spread to within a half-mile of the New Mexico line.
"You have those drought years, and it's bound to happen," she says.
Tomlinson showed KSL a photo of the family cabin taken from a car window by the last person fleeing the fire. The sky is black as night, even though it's 2 o'clock in the afternoon.
Flames might have come within about a quarter mile of the cabin, but with no one in town, she isn't certain how badly fire scorched the area.
Tomlinson says a fire 50 years ago wiped out a large tract of mountain forest in the region, and the Ponderosa pines grew back. She knows that will happen again, but hopes the destruction now can be contained.
"It will regenerate again, but it hurts."
Email: jboal@ksl.com
×
Photos
Related Stories