Estimated read time: 2-3 minutes
This archived news story is available only for your personal, non-commercial use. Information in the story may be outdated or superseded by additional information. Reading or replaying the story in its archived form does not constitute a republication of the story.
Brooke Walker, Studio 5A recent survey revealed more than 53 million Americans use the Internet to publish thoughts, post pictures, and share files. In other words, millions of people contribute to the explosion of online information.
It's called blogging, but the activity means different things to different people. One person said, "A blog would be how someone feels that day, maybe a memory, what's important to them."
Another person said, "It was an online diary/bulletin board newspaper." It's one big, online world.
We shop online, we talk online and now we blog. Blogs can be more than picture and text. Many blogs are interactive. They include links to other blogs and the opportunity for visitors to leave comments.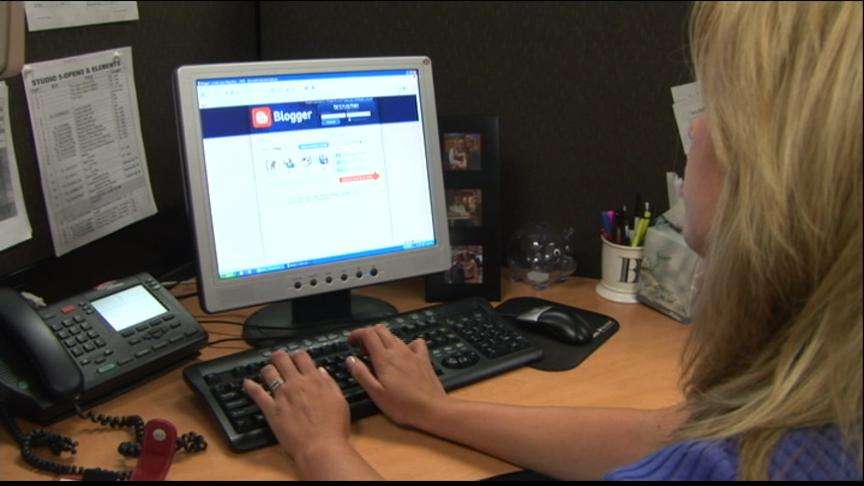 What you post can be archived and can become a running account of your personal life. One person we spoke to said, "I don't have time to do that. I barely keep up with little e-mails I have." So time is a limiting factor for many people. But so is security.
Sarah Nielson has been blogging for more than two years. Her site receives up to 3000 hits each day. This morning on Studio 5, she shared a few safety suggestions. She said, "Just like anything online, you are putting yourself out there. Be really careful. There are a lot of steps to take. "Don't ever put your last name, don't put where you live, simple things. I say I live in Salt Lake, but I don't say what part of Salt Lake I live in. Also, locations you go to. A lot of the time I will say I went to say a movie, but I won't say which theater I went to." " You can also choose to blog anonymously or set up controls so your blog is password protected, which would limit who can read it.
We have more safety tips, including a link to several free blog sites on the link to the right.
×
Related links
Most recent News stories