Estimated read time: 3-4 minutes
This archived news story is available only for your personal, non-commercial use. Information in the story may be outdated or superseded by additional information. Reading or replaying the story in its archived form does not constitute a republication of the story.
Marc Giauque, KSL NewsradioA truck driver has come forward, telling KSL about documents found in the trash. The documents contained names, addresses, telephone numbers, Social Security numbers and birth dates of dozens of Utahns.
So how did they end up where they were found? And what does Utah law say about what a business is required to do to stop such records from getting into the wrong hands?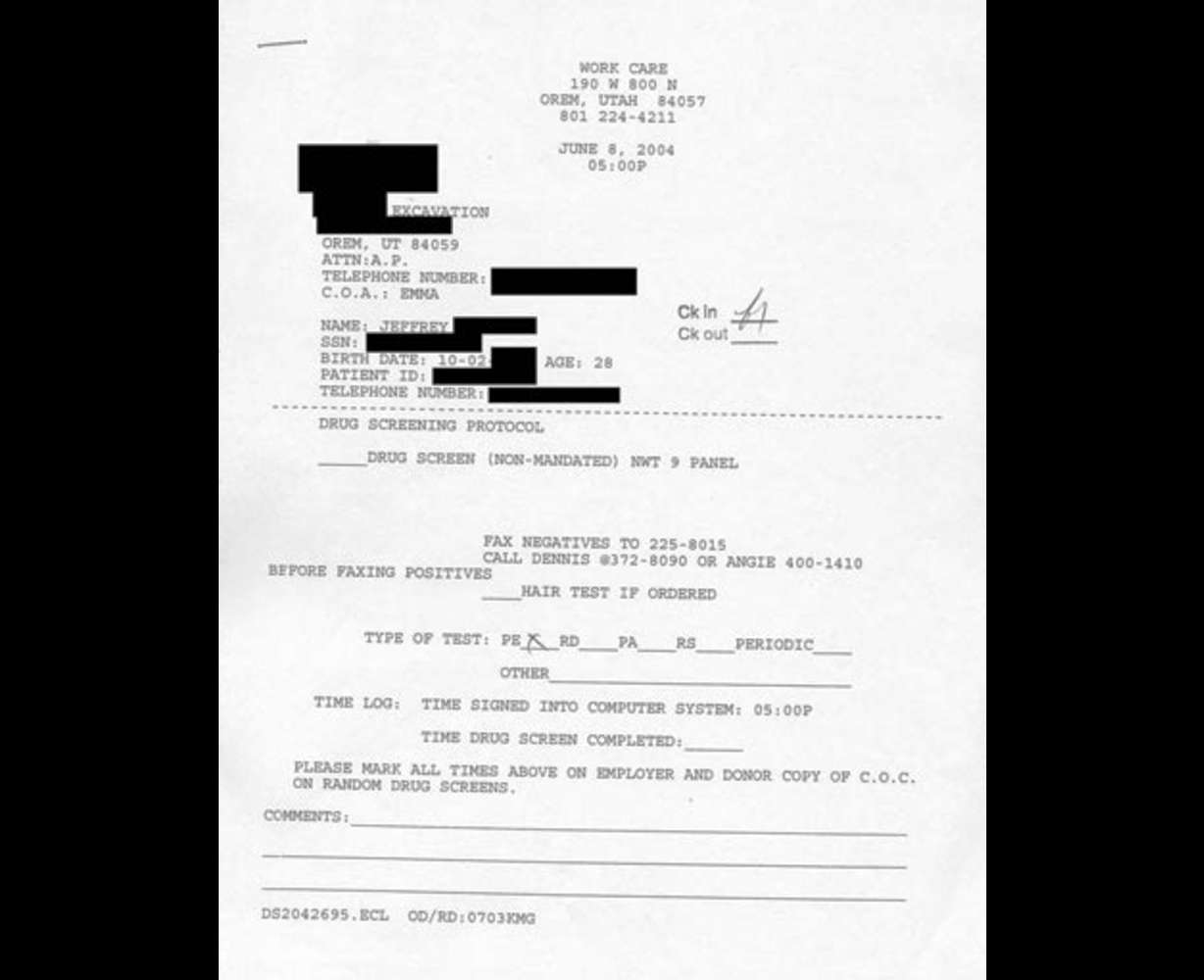 The records are dated 2004 and 2005, all with Work Care of Orem's name and former address; they've moved a few blocks to the west since then.
The truck driver who found the papers says there were maybe hundreds of documents in his trash truck.
"I wouldn't want my Social Security number ended up in the trash. It's just not something that should be thrown away. I think it's something that should be shredded," said Work Care President Mark Anderson. In a statement, he says they either shred the documents on-site, or have them directly buried. That means they should be taken by the company itself to the landfill, where they're buried immediately.
Assistant Attorney General Rich Hamp says a new Utah law leaves little wiggle room. He says, "It says the destruction of records shall be, not may, but shall be by shredding, erasing or otherwise modifying the personal information to make it indecipherable. It's pretty clear as to what's supposed to happen. In other words, I'm supposed be able to pick up any document and not be able to read it. If I can read it, if I can get anybody's personal information off it, it's a violation."
Hamp believes that should happen before it leaves a businesses control. In his mind, even a locked dumpster may not be enough. "What matters to me is what condition it left the business, and if the condition that it left the business was is that it was readable, and then someone downstream fumbled, that's the risk the business owner takes by letting it go out the door that way," says Hamp.
Work Care declined a recorded interview, but in a comment on KSL.com, Anderson apologizes for the situation but says he doesn't have any details on how any possible breach in policy occurred. He says the company takes confidentiality seriously and denies any wrongdoing.
In several past conversations, the company mentioned some burglaries at the West Valley office as a possible explanation. But copies of three police reports obtained by KSL Newsradio show only cash and a urinalysis computer stolen. No documents were reported taken in any instance.
The attorney general's office is now investigating, and Hamp says it is certainly not its only case. He says, "Right now, we have a case we're looking at that involves storage shed." The renters didn't pay, leaving what was inside to the owners. "Turns out the sheds are filled with all sorts of people's personal information from businesses that were shut down in the past," says Hamp.
He doesn't know how widespread the problem is, but he says it's bigger than he expected. He said, "I'm dismayed is my personal reaction to this; that records are not more carefully dealt with in today's age of identity theft."
Hamp says they've spent a lot of time teaching individuals how to protect their identities, but there's apparently a need to start teaching businesses how to be more careful.
×
Related links
Most recent Utah stories