Estimated read time: 2-3 minutes
This archived news story is available only for your personal, non-commercial use. Information in the story may be outdated or superseded by additional information. Reading or replaying the story in its archived form does not constitute a republication of the story.
Keith McCord Reporting It's not often that a new car comes along that's different from everything else on the road, but we spotted one today in Utah County.
You can't buy one yet in the United States, but thousands of people are putting down deposits to get on a waiting list for when they finally do arrive here!
OK, they do look a little weird. But people were lining up at Mercedes Benz of Lindon to test-drive the Smart Car. Yes, Smart Car is a division of Mercedes. And these cars have been around for a while.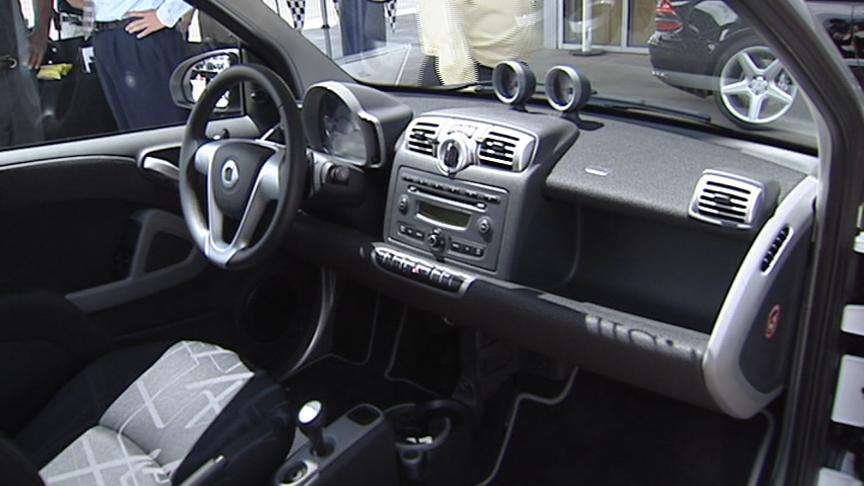 Steve Weisenberger is a Smart Car spokesman. "It's been around almost 10 years now," he said. "It's being sold in 36 different countries. The U.S. will be the 37th country."
There are three models with three price tags -- $12,000, $14,000 and $17,000.
Other than the options, the cars have identical one-litre, three-cylinder engines, and 71 horsepower under the rear hatch!
"It's held in there by eight bolts, a few harnesses. You can get two guys to actually lift the engine out, set it on a workbench and work on it," Weisenberger said.
Smart Car weighs only 1,650 pounds. Its top speed is 90 miles per hour, and it gets more than 40 miles per gallon. Small, yes. But it has plenty of leg room.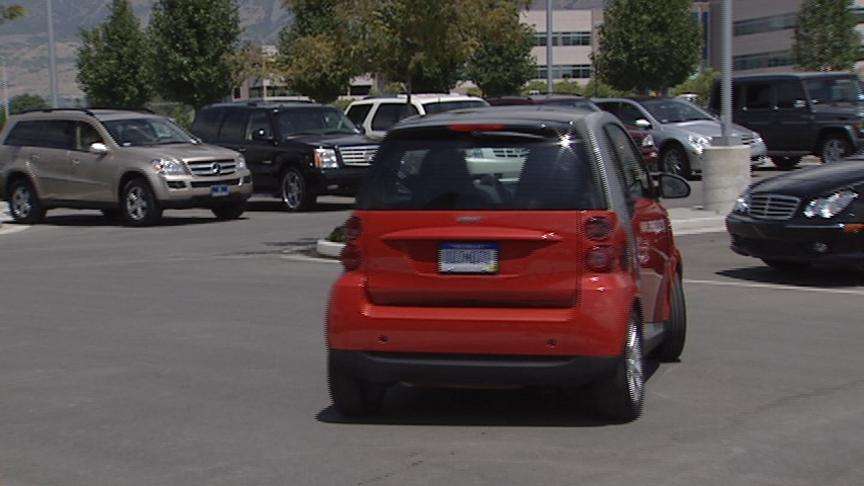 And maneuverability? If you hate the idea of having to parallel park, with the Smart Car you don't have to. In fact, you can park three or four of these in one parallel parking spot.
So, after taking the Smart Car for a spin, I thought it was fun. It's got plenty of pick up, and there's plenty of room for me.
A team of Smart Car drivers is currently on a nationwide tour, stopping at dealerships in every major city to generate some pre-sale excitement.
"Everywhere we go, there's just huge interest. Whether it's at the gas station or car wash, people are stopping us, surrounding the vehicle," Weisenberger said.
It's a head-turner, for sure.
The first deliveries of the Smart Car will be early next year. For information about how to pre-order one, see the link on this page.
×
Related links
Most recent Utah stories