Estimated read time: 2-3 minutes
This archived news story is available only for your personal, non-commercial use. Information in the story may be outdated or superseded by additional information. Reading or replaying the story in its archived form does not constitute a republication of the story.
John Hollenhorst ReportingImagine falling 245 feet from the top of a cliff, landing head first, and living to tell about it. That's exactly what a Salt Lake man did, and he did most of it on purpose to set a world record and to spread the word of God.
Who'd be crazy enough to ski off a cliff like this?
Radio: "We're ready at the bottom. You guys ready at the top?"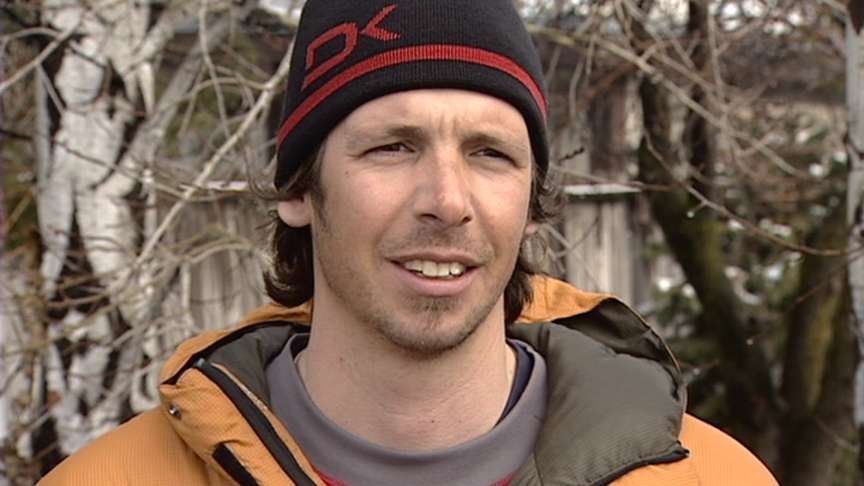 Well, maybe a guy like this. He's Jamie Pierre, extreme skier extraordinaire, featured over the years in videos blazing with rock and roll music and wild skiing. His specialty is skiing precipices and slopes so steep the faint-of-heart would, well, faint.
Jamie Pierre, Extreme Skier: "I understand why I might appear crazy, but believe it or not, it's all calculated and pretty safe, what I'm doing."
Yeah. Right! Even Pierre planned this cliff-jump near Jackson Hole for seven years.
Jamie Pierre: "I just had to wait until conditions were perfect."
In the video, he's the little dot coming off the top.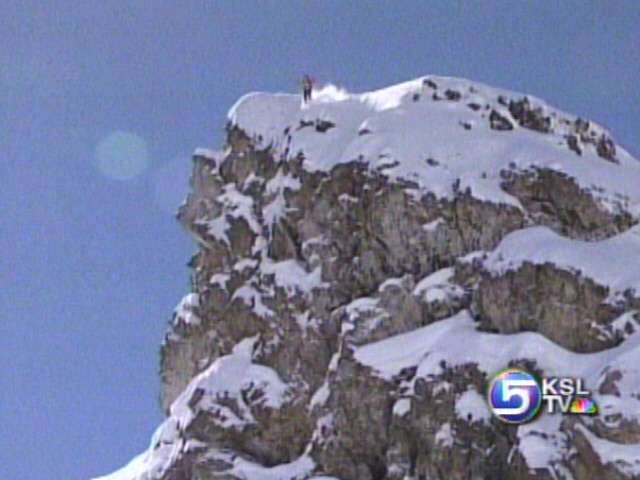 Jamie Pierre: "I wasn't thinking about landing. All I was thinking about was going off the cliff. The landing happens."
But even after seven years of planning, things don't always go according to plan. In mid-air he turned upside down. He fell the whole 245 feet in four-seconds, landing headfirst in the snow. His buddies raced to the scene to dig him out.
Observer: "He went head first, skis up, and piledrove into the snow straight down."
Jamie Pierre: "Made quite a large crater. Apparently the impact was pretty impressive. Fortunately for me, I didn't have to see it."
Now, the gonzo Salt Laker has two messages for the world, one about God.
Jamie Pierre: "He's given me a wonderful opportunity to share my faith and to share the word of the Lord."
The other message is about skiing.
Jamie Pierre: "Don't be foolish and jump of cliffs. You might get hit."
The jump of 245 feet apparently beats the world record of 225. Pierre makes a living as an extreme skier and his jump was documented by a filmmaking company called Teton Gravity Research.
×
Photos