Estimated read time: 1-2 minutes
This archived news story is available only for your personal, non-commercial use. Information in the story may be outdated or superseded by additional information. Reading or replaying the story in its archived form does not constitute a republication of the story.
Whit Johnson Reporting Two people pulled off an armed robbery at the Wendover Nugget Casino - almost! One of them was a casino employee.
Police say one of the suspects walked across the casino floor with a duffel bag full of thousands of dollars in cash, though they won't say exactly how much. By the time the man made it to the side exit doors, police were waiting for him, with their guns drawn.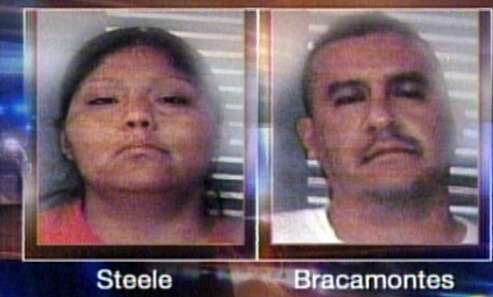 All this happened just before noon today. Police say 21-year-old Whitney Steele is an employee at the Wendover Nugget and was able to give 38-year-old Alberto Bracamontes access to one of the count rooms.
Bracamontes allegedly walked in, pulled a gun and demanded the employees fill a duffel bag with cash, then casually walked out of the casino. The building, though, is full of surveillance cameras. Security and police were watching his every move and were able to make an arrest without incident.
West Wendover Police Chief Ron Supp said, "The guy had no mask on, he had no anything like that. It was a pretty brazen act, I mean, the ultimate gamble. He lost."
Surveillance video also helped track down Steele. She admitted to her involvement in the robbery. Both suspects are facing a list of charges. The chief of police there told KSL he's never seen an attempted robbery at a casino before.
×
Most recent Utah stories