This archived news story is available only for your personal, non-commercial use. Information in the story may be outdated or superseded by additional information. Reading or replaying the story in its archived form does not constitute a republication of the story.
SALT LAKE CITY — As Hans Borbonus walked into the sculptor's studio, he got his first glimpse of his son's smile crafted in clay.
"It does something to you," he said, visibly moved by the moment.
When it is cast in bronze, the statue of the young American soldier killed in Baghdad will stand as a lasting memorial near his hometown of Boise.
As the father carefully studied the clay model recently, he was filled with pride and memories.
"When you see that, you see your son there," he said
Several years have passed since his son John was killed, but seeing this portrait of patriotism stirs fresh emotions.
"Things became easier," said Hans Borbonus, "but not totally cured."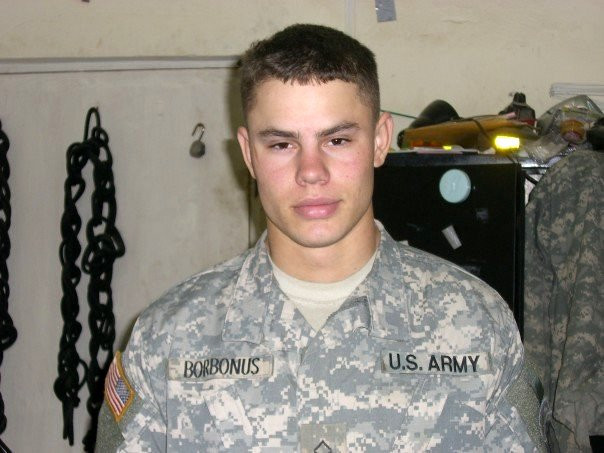 Army Specialist John Borbonus was 19 when he headed off to the war in Iraq. In April 2007, Borbonus was on guard at his base in Baghdad with a M240 machine gun. A dump truck filled with 500 pounds of explosives rushed the base that was filled with American troops. Borbonus held his ground and fired.
"He killed the driver," said his father. "And, at that time, the same moment, the bomb exploded, and took down a four-story building."
His actions saved many American soldiers, but the explosion killed Borbonus and other soldiers who were buried.
"I'm proud of him, that he did it," said the elder Borbonus.
The statue is now in the process of being cast in bronze. When it is dedicated at Kelly's Whitewater River Park in Cascade, Idaho, in an August 6 ceremony, the family believes that it will stand as an enduring symbol of our country's freedom and patriotism. That park has an area dedicated to veterans.
---
It's a great responsibility to depict a person correctly. Not just his likeness, not just his facial features, but the essence, the spirit inside him.
–Lena Toritch
---
"I've been working on this statue for six months," said Salt Lake sculptor Lena Toritch. "I found myself talking to him."
Toritch described an artistic process that is very personal, and professional. She started with a lot of research to get the details on the gear just right. But, she said, it's not about the gear.
"It's about the person," she said. "It's about a young man. So, we should see a person first."
She hopes people who see the statue in years to come will be drawn to touch him, and feel a personal connection the way Toritch did as she sculpted his hands and face.
As you look at the clay model, the detail is stunning, the result of a very intimate understanding of her artistry.
"You have to think and meditate and really feel that spirit," Toritch said.
"It's a great responsibility to depict a person correctly. Not just his likeness, not just his facial features, but the essence, the spirit inside him."
Hans Borbonus was joined by his brother and niece the day they viewed the model and gave some final suggestions.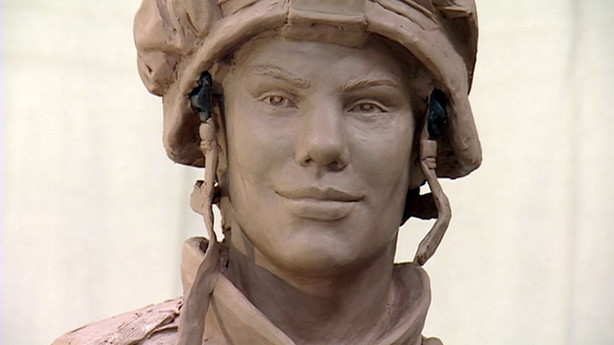 "He was just a fun person to be around," said his cousin, Veronique. She was close with John as they grew up together. She thinks his spirit shines through in the portrait.
"If you knew him, he always had this little smirk, whether he was up to something, or not," she said. "But, he was just a fun kid."
The soldier's uncle, Gerhard Borbonus, said John always talked about being a soldier as a child. He was excited to see the model of the statue.
"I'm amazed, especially with his face," he said. "I guess that was what we were all concerned about, that we get the right impression of John's face, and, I think it came out wonderfully."
John's father said his son died doing what he believed was right.
"He said, 'Some day, I want to be somebody, and I want to say that I served the military.'"
Now, his image will stand for patriotism for generations to come.
Email:jboal@ksl.com
×
Photos
Related Links
Related Stories