Estimated read time: 1-2 minutes
This archived news story is available only for your personal, non-commercial use. Information in the story may be outdated or superseded by additional information. Reading or replaying the story in its archived form does not constitute a republication of the story.
Jed Boal ReportingSome unlikely heroes stepped up today to help a young man fulfill an unusual lifetime wish. The big-rig truckers took him for the ride of his life in Payson.
It was a big moment for Adam Hubert who became an honorary Wal-Mart truck driver in Payson. The 19-year-old has a passion for the store's trucks that's hard to describe.
His mother, Dyanne, said, "He's in love with Wal-Mart and Wal-Mart trucks. We have about 900 of them. I"m not kidding you."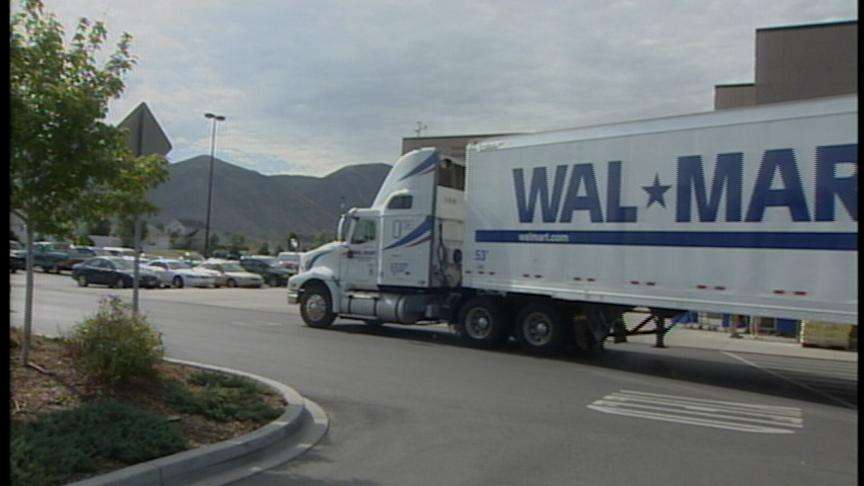 With a honk of the horn he was off.
A Texas driver started this program about a decade ago; today it's called Wal-Mart Heart.
Truck driver Danny Ewell says, "The idea of the program is to go out and make a special day for somebody, somebody that may be sick, somebody that's hurting, somebody that may need to think about something else for a while."
Adam's story is a little different. The mentally challenged teen comes to the store every day with his grandmother, takes photographs of Wal-Mart trucks and gets them developed inside.
"It's like his big day. Everybody gets a wedding or a graduation; he wasn't able to get any of those things, so this was his big day."
About 30 family members and friends, even Payson Mayor Burtis Bills, joined in.
Wal-Mart truck driver Danny Ewell said, "The trucks we give him here today, he was beside himself. It's made a wonderful day for Adam and a wonderful day for all of us."
It's a day his mother says he'll remember the rest of his life.
×
Most recent Utah stories