Estimated read time: 2-3 minutes
This archived news story is available only for your personal, non-commercial use. Information in the story may be outdated or superseded by additional information. Reading or replaying the story in its archived form does not constitute a republication of the story.
Mary Richards & Amanda Butterfield ReportingA New Mexico man is paralyzed with botulism poisoning. And state health officials are trying to find out if he ate canned food involved in a nationwide recall.
Castleberry's Food has recalled more than 90 products potentially contaminated with botulism. The recall includes tens of millions of cans of food, including chili, hash and stew.
As of late July, four people had been hospitalized because of contaminated food.
Investigators for the FDA believe Castleberry's failed to properly cook some of its products, allowing the bacteria to survive the canning process.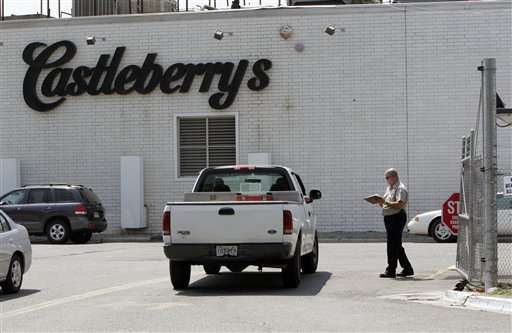 Officials with the Utah Department of Agriculture and Food are worried that could happen in Utah. They say there still might be some canned foods contaminated with botulism on store shelves or in your home.
This is the biggest food recall the Utah Department of Agriculture and Food can remember.
The recall was given a couple weeks ago for Utah grocery stores to pull hundreds of products off their shelves due to a Castleberry botulism recall.
The products in question were produced between April 30 and May 22 of this year and distributed to retails stores in Utah and 22 other states.
Among the products recalled are: Kroger Hot Dog Chili Sauce; Kroger Beef Stew and Kroger Chili.
A week after the recall, the Utah Department of Agriculture and Food visited 50 of the 40,000 grocery stores in the state and found four of them had the recalled items on their shelves.
Larry Lewis with the Utah Department of Agriculture and Food says, "These stores are primarily the smaller stores; don't have resources to react to such a large recall."
There have been no findings in the major food chains.
Also, officials are concerned some of the potentially contaminated products could be in your home. "We're cautioning folks to check, people to check their pantries. There's a possibility these recalled items could be in their long-term pantries and elsewhere," says Lewis.
If you do find a can of the recalled item in your home, double bag it, and throw it out.
For the complete list, go to the link on the right.
×
Related links
Most recent Utah stories